The pot body is made of food-grade 304 stainless steel, advanced production technology, the pot body is stretched integratively, seamlessly formed, strong and durable, and has strong bearing capacity. The curved design of the golden ratio of the pot body and the integrated formed pot body make the heat quickly transfer from the bottom of the pot to the pot body, forming a 3D heat gathering effect, so that the ingredients are fully and evenly heated, speed up the cooking speed, the soup taste more delicious, save energy and save time.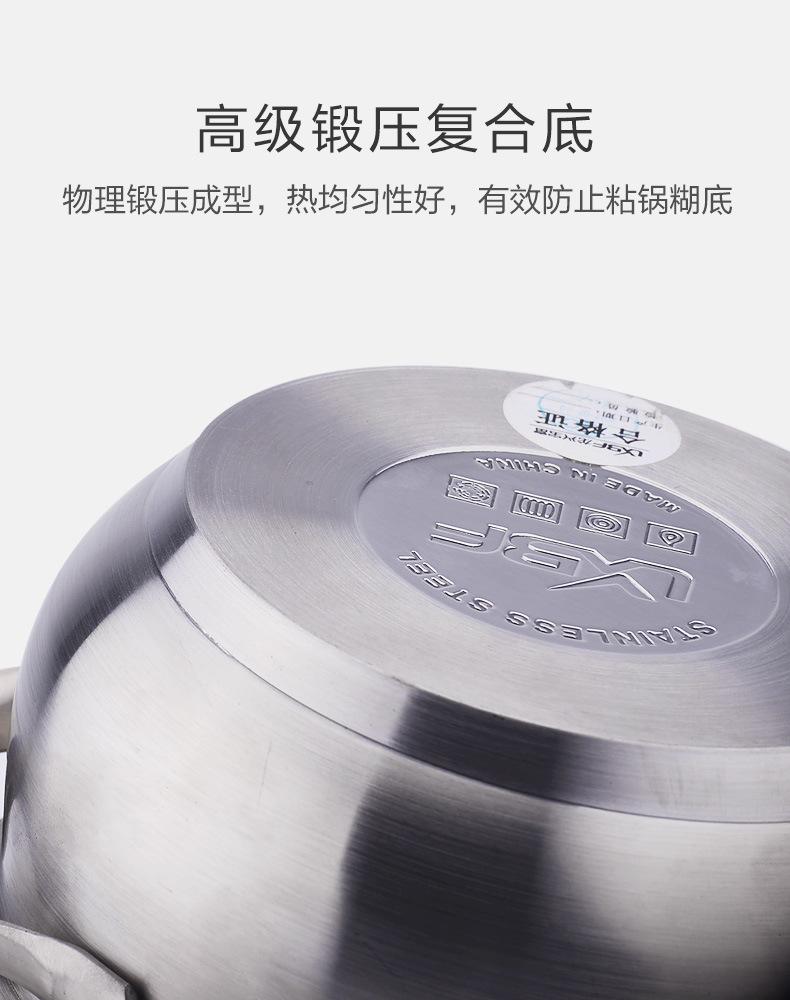 The bottom of the pot adopts advanced 1600T forging composite three-layer bottom design, through physical high-pressure forming, so that the metal sandwich layer is more closely bonded, the thermal conductivity and durability of the bottom of the pot are stronger, the gap between the sandwich layers is eliminated, and the bottom of the pot is avoided from scorching and burning of the bottom of the pot paste caused by thermal expansion and cold contraction. For soup, syrup, etc., there is no need to worry about burning.
The anti-drip pan is designed to avoid spillage when pouring soup and keep the stove clean of the pot body.