Sweep away criminal syndicates and eliminate evil forces Central deployment
On December 29, 2018, at the Central Political and Legal Work Conference, General Secretary Xi Jinping emphasized the anti-gang crime and evil eradication work, proposing: "
It is necessary to firmly set the three-year goal without relaxing, improve strategic methods in stages and fields, adjust the direction of the main attack, and maintain a strong offensive. It is necessary to pay close attention to major cases involving criminal syndicates and evil forces, the economic foundation of criminal syndicates and evil forces, and the "networks" and "protective umbrellas" behind them, and make real and meticulous efforts to crack down on both prevention and to treat both the symptoms and the root causes, so as to ensure that practical and long-term results are achieved
"。
Sweeping away evil 2018 Huzhou report card
In 2018, the city destroyed gangs involved in criminal syndicates and evil organizations
141
673 cases involving criminal syndicates and evil were solved; Arrest suspects involved in criminal syndicates and evil crimes
1597
, seized all kinds of controlled knives
40
Handle, guns
5
Collect, seize and freeze assets involved in the case

207 million
Yuan
。 Procuratorial prosecution of criminal gangs involved in criminal syndicates and evil forces
35
piece
205
Name; The court convicted in the first instance of underworld organizations and criminal gangs of evil forces
19
, sentenced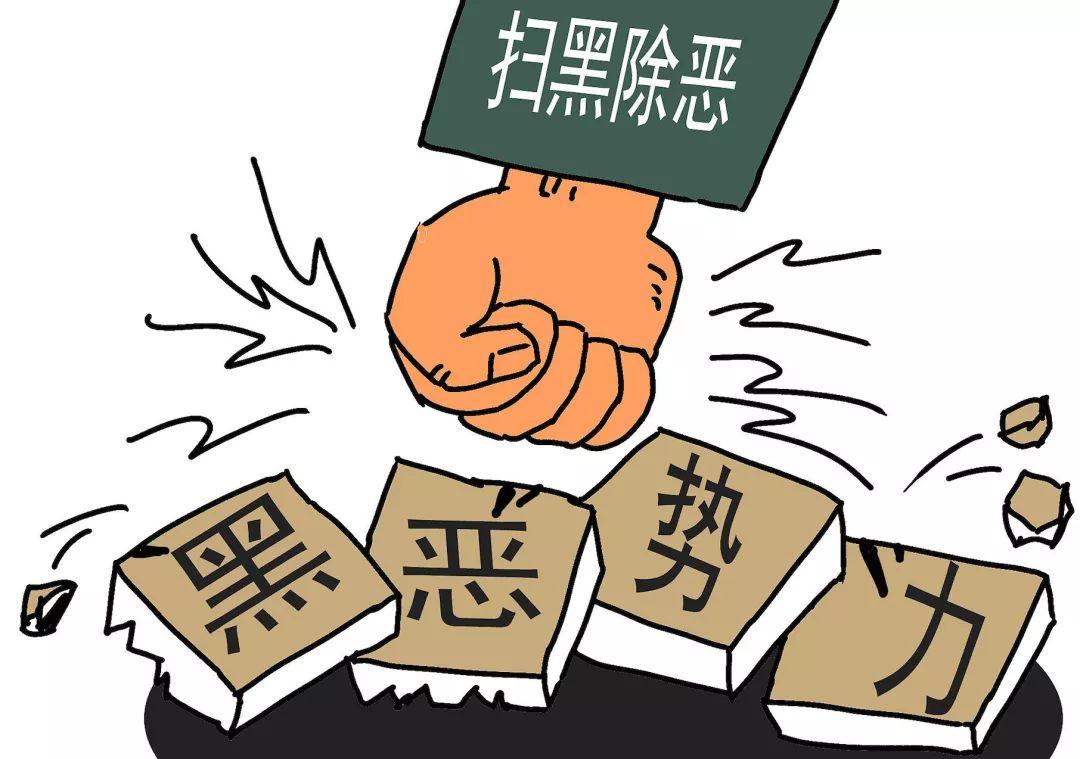 76
Person.
In particular, Huzhou City's largest case of organizing, leading, and participating in underworld organizations headed by Jin Wei was pronounced in the first instance, and the first offender Jin Wei was sentenced to 18 years' imprisonment, deprivation of political rights for two years, and confiscation of all personal property. The city's discipline inspection and supervision organs conscientiously handle clues related to criminal syndicates, evil, corruption, and "umbrella" issues
48
article, investigate and deal with party members and cadres
26
Name.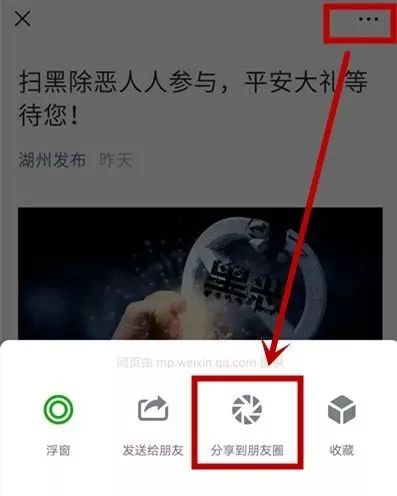 Sweeping away evil and eliminating evil forces Everyone is vying to be a propagandist
Underworld forces, disrupting social order,
Infringing on the personal and property rights and interests of the masses,
Will be severely punished by the law!
We must resolutely "show our swords" against criminal and evil forces
Strike decisively!
What is "black"? What is "evil"?
Do you really understand?
"Sweeping away evil forces"
Ten questions and ten answers
(Pull up and down to see more)
I. At what level was the struggle to "sweep away criminal syndicates and eliminate evil forces" be deployed? When did the anti-gang crime campaign begin, and how many years did it last?
A: It was deployed by the CPC Central Committee. It starts on January 23, 2018 for a period of three years.
II. What are the priorities of the three-year special struggle against criminal syndicates and evil forces?
A: 2018: Strict posture, create an atmosphere where everyone shouts and fights; 2019: Tackle cases and improve public satisfaction; 2020: Establish mechanisms and achieve an overwhelming victory.
3. What is the goal of the struggle to "sweep away criminal syndicates and eliminate evil forces"?
A: Let the people's sense of security and satisfaction be significantly improved;
Let the criminal syndicates and evil forces break the law and commit crimes, especially the problems involving criminal syndicates and evil forces in rural areas, be fundamentally curbed;
The public order disorder involving criminal syndicates and evil has been comprehensively rectified, and the management of key industries and key areas has been significantly strengthened;
Significantly improve the level of grassroots social organization construction;
The "protective umbrella" of criminal and evil forces has been eradicated, the social environment has been significantly purified, and the ability of grassroots social governance has been significantly improved;
Make the long-term mechanism for preventing and cracking down on crimes involving criminal syndicates and evil more complete, and further improve the level of legalization, standardization, and specialization of anti-gang crime and evil eradication work.
4. What is the difference between "sweeping away black gangs" and "cracking down on black gangs"?
Answer: Although there is only one word difference between the word "sweep" and "crackdown" between this special struggle against criminal syndicates and evil forces in the past, it is very different:
(1) This "anti-gang" has paid unprecedented attention. The CPC Central Committee and the State Council have issued a special circular to integrate the forces of various departments and pool the efforts of the party and the state to solve this problem well.
(2) In the past, "cracking down on criminal syndicates" was more from the perspective of social security, emphasizing point-to-point crackdown on crimes committed by criminal syndicates and evil forces. From the angle of consolidating the party's ruling foundation, consolidating the ruling foundation, strengthening the building of grassroots political power, and safeguarding the country's long-term peace and stability, this "anti-gang crime" sweeps away criminal syndicates and evil forces on a larger scale, in a more comprehensive and in-depth manner, not only to crack down on crime, but also to crack down on illegal acts.
(3) In the past, there were many "crackdowns" and less prevention. This time, the "anti-gang crime" paid more attention to comprehensive management, source management, and joint management. The competent departments of various industries have clarified their responsibilities for anti-gang crime and intensified their prevention efforts. This time, the number of departments participating together has increased from more than 10 in the past to nearly 30.
V. What are the key targets in the special struggle against criminal syndicates and evil forces?
A: Focus on cracking down on 12 types of "criminal and evil" forces:
1. Underworld and evil forces that threaten political security, especially institutional security, regime security, and infiltration into the political field;
2. Underworld forces that control grassroots political power, manipulate and sabotage grassroots elections, monopolize rural resources, and embezzle collective assets;
3. Using family and clan forces to run amok in the countryside, dominate one side, and bully and brutalize the people and other underworld forces;
4. Underworld forces that incite disturbances in the process of land acquisition, land leasing, demolition, and construction of engineering projects;
5. In construction engineering, transportation, mineral resources, fishery and fishing and other industries and fields, criminal and evil forces that forcibly take over projects, maliciously bid, illegally occupy land and indiscriminately mine;
6. Bullies and evil forces such as bullies and bullies in commercial markets, wholesale markets, airport stations, tourist attractions and other places, such as tyrants and tyrants;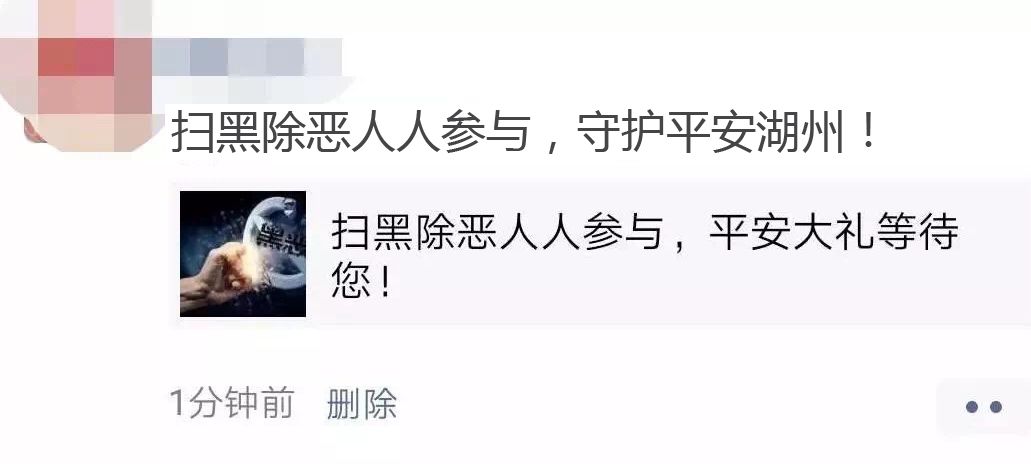 7. Underworld forces that manipulate and operate illegal and criminal activities such as "pornography, gambling and drugs";
8. Underworld forces that illegally lend money at high interest rates and collect debts violently;
9. Underworld forces that steal ancient tombs and resell and smuggle cultural relics;
10. Interfering in civil disputes and acting as an underworld force of "underground law enforcement teams";
11. The development and infiltration of overseas triads and transnational and cross-border underworld forces;
12. The "protective umbrella" of underworld and evil forces.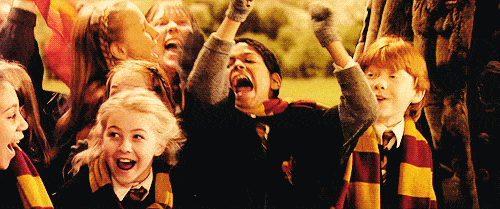 6. What kind of organization is a criminal organization of the nature of the underworld?
Answer: Underworld organizations have four characteristics: (1) forming a relatively stable criminal organization, with a large number of people, clear organizers and leaders, and basically fixed backbone members; (2) Obtaining economic benefits through illegal and criminal activities or other means in an organized manner, and having certain economic strength to support the activities of the organization; (3) Using violence, threats or other means to carry out illegal and criminal activities in an organized manner, committing evil, bullying or harming the masses; (4) Hegemonizing one side by carrying out illegal or criminal activities, or using the shielding or connivance of state functionaries, forming illegal control or major influence in a certain area or industry, and seriously disrupting the order of economic and social life.
7. What are "evil forces"?
A: The Criminal Law explains it this way: It is often entangled together and uses violence, threats or other means to repeatedly carry out illegal and criminal activities in a certain area or industry, committing evil, bullying the people, disrupting the order of economic and social life, and causing relatively bad social impact, but has not yet formed an underworld organization. The evil forces are generally three or more people, the aggregators are relatively fixed, and the illegal and criminal activities are mainly forced transactions, intentional injury, illegal detention, extortion, intentional destruction of property, gathering crowds to fight, picking quarrels and provoking troubles, etc., and may also be accompanied by the opening of casinos, organization of prostitution, forced prostitution, drug trafficking, transportation of drugs, manufacture of drugs, robbery, robbery, gathering crowds to disturb social order, gathering crowds to disrupt order in public places, traffic order, and gathering crowds to "smash and rob".

VIII. What is the "umbrella" of underworld forces?
A: "Protective umbrella" mainly refers to the use of the power in their hands by state public officials to participate in illegal crimes involving criminal syndicates and evil forces, or to shield or condone criminal syndicates and evil crimes, fail to file a case, file a case without investigation, and fail to investigate the case effectively, provide convenient conditions for criminal syndicates and evil forces to break the law and commit crimes, and help criminal and evil forces evade punishment.
9. What 10 categories of people cannot join the "two committees" of villages?
Answer: (1) Those who have been sentenced to criminal punishment and have poor actual performance; (2) Oppressing the masses, acting arbitrarily, and the masses have strong reactions, involving "village tyrants" and village troubles, clan evil forces, and underworld forces; (3) Participating in cult organizations, engaging in underground religious activities, or organizing feudal superstitious activities; (4) The disciplinary sanction by the party and government has not exceeded the relevant time limit, and the suspected serious violation of law and discipline is being investigated and handled; (5) Participating in or instructing others to participate in elections by violence, threats, deception, bribery or other illegal means; (6) Long-term unreasonable petitioning or organizing or demagogizing the masses to petition, affecting social stability; (7) Where malicious and untrustworthy conduct is included in the list of untrustworthy persons subject to enforcement by the court; (8) Those with inferior moral character and a bad influence among the masses; (9) The former village (community) cadre has been ordered to resign and incompetent for two consecutive times in the past three years for democratic review; (10) Those who suffer from serious diseases, cannot work normally and other other unsuitable nominations.
10. What channels can be used to report "underworld and evil" forces?
A: You can report directly to the local anti-crime office, public security organs, discipline inspection commissions, and supervision commissions, or by telephone, letter, Internet, etc.
Huzhou City reporting method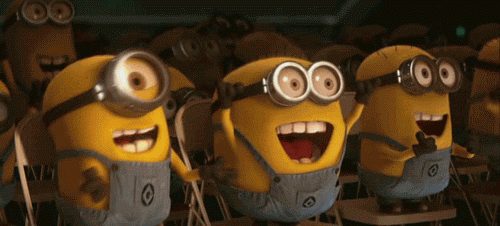 Report Hotline:
Huzhou Anti-Crime Office: 2256881; Municipal Commission for Discipline Inspection and Supervision: 12388; Huzhou Public Security Bureau: 110.

Letter and visit address:
Huzhou Citizen Service Center (No. 66 Jingaishan Road, Wuxing District) Building 4 1619 Office.
Strive to be the hero who protects the safety of Huzhou

In the face of criminal and evil forces, dare to show their swords, actively publicize and report, let more people know and know, and contribute their own strength to the construction of Ping'an Huzhou. On February 4, Huzhou released the "Finding Huzhou Safe Koi" activity jointly launched by the Political and Legal Committee of the Huzhou Municipal Party Committee and the Huzhou Anti-Crime Office.
Ping An Koi will receive
Worth 40,000 yuan
Peace Package
How to participate?
Long press to identify the following QR code
Follow the "Huzhou release"
Forward the following WeChat to Moments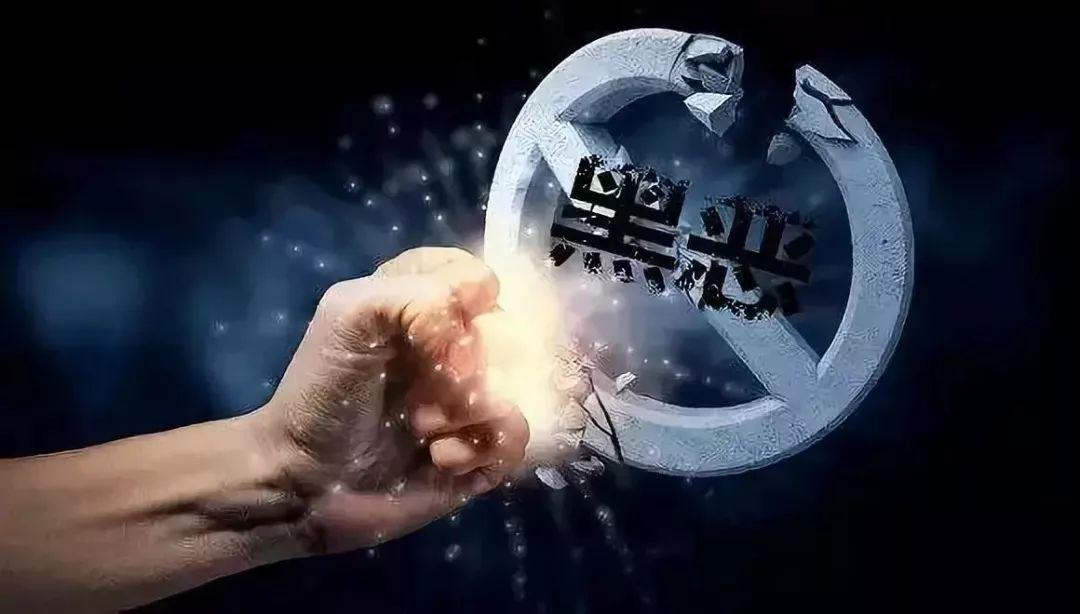 Everyone participates in the anti-gang eradication of evil, and a peace gift awaits you!
And leave a message: "Sweep away the evil and everyone participate, protect the safe Huzhou!" "
Small cloth tips
Follow the steps above
During the event, the more you promote it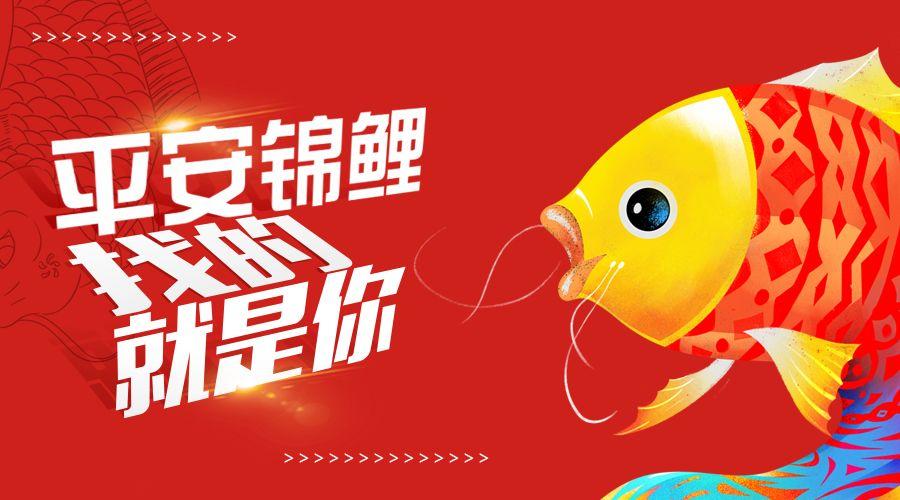 Let more Huzhou people know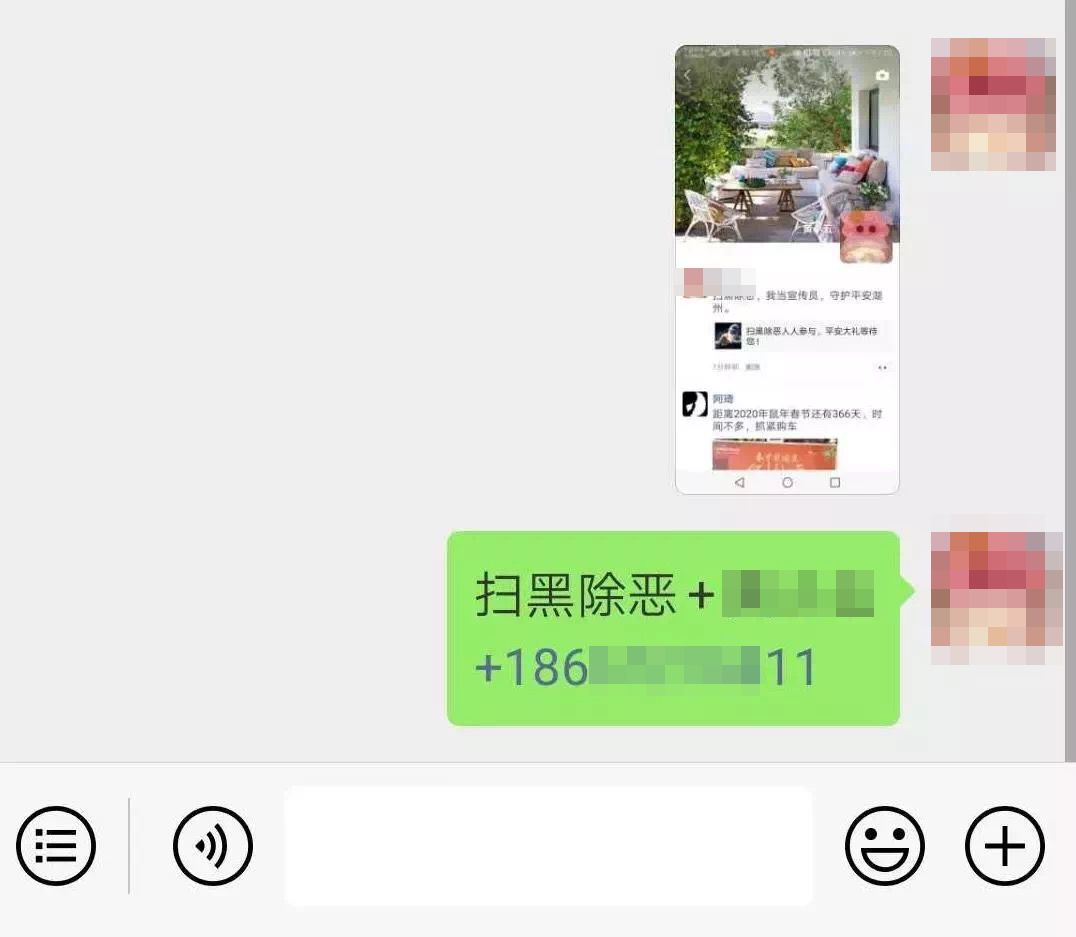 The better your chances of getting the Peace Package
high energy ahead,
Stay safe
The list of packages is here ↓
↓
Apple XS gold
64G
Macbook air
128G
Philips air purifiers
AC2888
Pusangnik sweeping robot
grey
Lancôme Exquisite Set (Day Cream + Night Cream + Water)
50ml+50ml+200ml
Panasonic rice cooker
HW-188
Chinese Gold Foot Gold Pendant (Pig)
Upfront price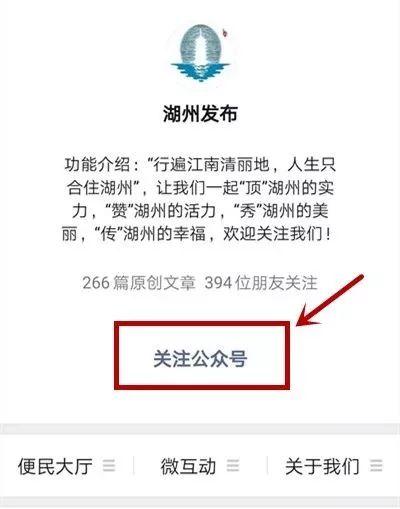 Noah's Ark Cinema Black Gold Card
The face value is 1000 yuan
Eat people's meal cards
Kindle e-book reader
6-inch starter version
Philips electric toothbrush
HX6809
Uchino towel gift box
1 bath towel + 2 towels
Hengkang Tea Fruit Treasure Gift Box
2050g
Qiandao source pure tea oil gift box
750ml*2
Northern Zhejiang grain fragrant rice*2
10kg*2
Love the bath set
600ml*2+550g
Ferrero 32 Chocolate Gift Box
364.3g
Velus laundry detergent
3kg
Comfort Toothpaste Care
120g
A clear white toothbrush
2 sticks
The event ends now
April 18, 12 o'clock.
On-site draw times will be announced separately in advance
(PS: Screenshots shared by Moments will be used as an important basis for the lottery).
So many rich prizes
What are you waiting for?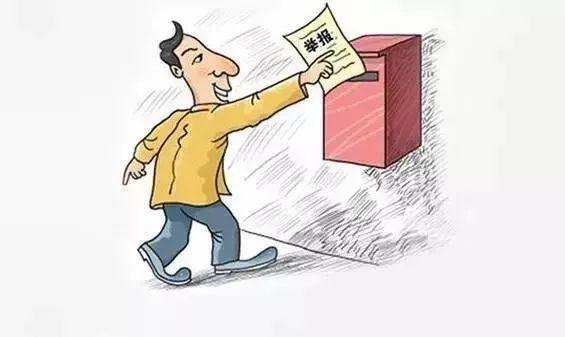 Come and participate in the propaganda of "anti-gang crime and evil"
Tell the people around you
Become the guardian of Ping'an Lake State
Maybe "Peace Koi" is you!
Source: Huzhou release
Reviewed: Zhang Xiaowei
Editor: Chu Tangye|Zhang Li
↓
The face value is 1000 yuan