October 25, Beijing Innovation Technology Co., Ltd. love is still home (referred to as: love of family Technology, stock code: 838 385) "Let us start from here" – three new board listing ceremony graphene strategy conference was held in Beijing.
As the first application of graphene light industry, three new board listed companies, Beijing Innovation Technology Co., Ltd. love is still home, established in 2013, we are committed to the development of graphene and applications, customized to the success of "graphene + + intelligent big data" for the health physical therapy-type graphene smart one dressed solutions.
Loving home technology, graphene light application of facilitator
Graphene is spun off from the graphite material, composed of carbon atoms only one layer of the two-dimensional atomic crystal thickness. Hardness is 200 times graphene steel, while it is the thinnest in nature, the highest intensity, the strongest thermal conductivity properties of a new type of nanomaterial, referred to as "black gold", "King of new materials."
There are two graphene application: Application of light and heavy application.
Heavy application is the need to invest heavily, long development cycle, instead of the traditional single-layer graphene materials by means of atomic superiority fundamentally, multi-industry application to completely change the history.
The light application of graphene civilian-oriented, more people are Pu Technology, we can quickly achieve product of. Lijun's goal is to enable people to enjoy some good graphene. Lijun found that graphene at low voltage has a good heat function, but also emit infrared light, there is a therapeutic effect on the human body, so he put the focus on research in the field of intelligent clothing graphene light application superior.
Venture three years, Chen Lijun has been doing one thing, that the rapid application of graphene, graphene intelligent fever as the entry point to develop a set of graphene intelligent heating solutions, has developed a smart jacket graphene, graphene intelligent warm Palace graphene light products and other applications.
Lijun said the recent giant clothing brand has a number of strategic cooperation agreement, issued "smart heating graphene dress", built in clothing into graphene, the "heating" as just to be the entry point for soldiers and launched, the elderly, children, participants skiing and special functional clothing workers.
Beijing Innovation Technology Co., Ltd. love is still home founder and CEO Chen Lijun
Graphene light application of two core technologies help enterprises to upgrade traditional
With a sound international laboratory and first-class R & D team, we love the tech-en-break two world-leading technology in the manufacture of textile sensor application techniques and graphite fabric material graphene, graphene industrialization floor to bring the Gospel.
, Loving home technology, the success of which was combined with textile depth through continuous research and development based on the many advantages of graphene fibers. By mastering the key technology, we love the tech fabric material graphene successfully prepared. The results of the main advantages is that the fabric soft, washable, flexible, using its superior conductive properties, not only as a heating material intelligent clothing, the body can also provide infrared therapy function, to meet consumer demand for product upgrades.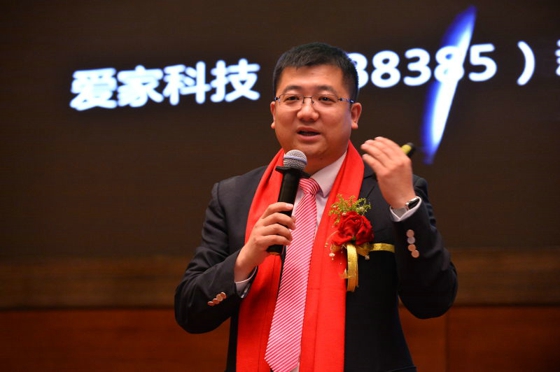 Aika love-technology research and development of another major technological breakthrough that graphene pressure sensor can measure a lot of data, such as bras, insole pressure girls can both be measured by it; graphene heart rate sensor, can capture the body's heart rate, blood oxygen, there are a lot of health data it can be applied, these data in addition to master the body's health, the study of these big data analysis, but also help companies understand consumer behavior and consumer demand for more accurate market decision making. This is the application of science and technology of graphene loving family has been mentioned + + intelligent big data Aika.
At the same time, Aika loving home technology can also provide garment enterprises is a system solution. Lijun introduced to: "We made a graphene modular system, as long as you put the clothes to take over the election shall confirm, we loaded into the sample to, you can Proof within a week, we can immediately confirm OK mass production, we did a combination package, what function what function you have to pick, we'll help you achieve, our server architecture has been done standardization. of course, we can also provide customized solutions. "
Reporters learned that, at present, Aika Bosideng love the tech cooperation with domestic first-line clothing brand launched graphene intelligent heating jackets have entered the market selling stage, cold winter will bring a new experience for consumers. In addition, the product shirt loving family scientific and technological cooperation with the Heng Yuan Xiang's success equipped with APP, not only the products have a warm, physical therapy and other functions, but also the integration of community resources through "smart + big data" approach, enhanced between brands and consumers stickiness; and outdoor sports brand scaler launch graphene intelligent heating blazers will soon landed Jingdong crowdfunding.
Concern is, Aika loving family Technology jointly launched a well-known designer of high-tech female uterus care products graphene heat and infrared therapy functions use a combination. This product, called BLACK-T use the world's first core technology, the anti-Tung Ling, beautiful skin detoxification, progesterone prepare pregnant, menstrual conditioning four functions, perfect to show the love of the female body.
At the same time, Aika loving home for every year engineering team textile material graphene, graphene sensors and iterative product upgrades, and strive to provide the perfect solution for the apparel business.
Three future breakthrough applications of graphene to build new map
In the conference site, Lijun elaborated graphene strategic plan, and said it would focus on three major technological breakthroughs, focusing on the layout of the company's future development.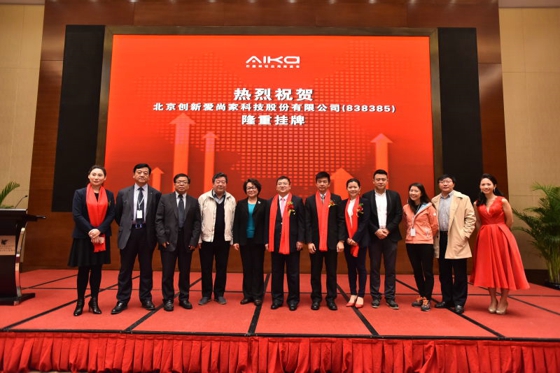 First, the process for dispersing the graphene, loving home selection SCIENCE low cost, environmentally friendly, easy dispersion to achieve a stable uniform graphene sheet extracted, so that advantage in the composite material.
Second, the love of family science and technology through the aqueous dispersion of graphene to build a multi-dimensional carbon material system, successfully resolved the troubled years of academic problems graphene dispersed in the composite material. Innovation of carbon fillers ensures multidimensional functionality, durability and heat stability of the composite materials, conductive and other aspects.
Third, focus on loving home technology through a unique processing technology and process control, developed a new type of electric graphene fibers. Preparation of the success of the fibers will have a significance breakthrough in the traditional textile innovation.
In the future development, Chen Lijun confident. He said it would continue to promote the industrial development of graphene, graphene let light applications benefit more people. "Embodied in tangible products of great value graphene in civilian areas, the real industrial development of graphene, to the benefit of people. Loving home technology will create linkage with traditional manufacturing enterprises belong to our chapter. "
(Reporter / Han Dongmei)