"Shunde's title of 'China's Home Appliance Capital' is well deserved and cannot be shaken." From August 22nd to 24th, the evaluation team composed of experts from China National Light Industry Federation, China Household Electrical Appliances Association and other units conducted a re-evaluation and assessment of the "Chinese Home Appliance Capital" and "China's Home Appliance Manufacturing Town" submitted by Shunde District and Beijiao Town of Foshan City respectively.
On August 11, 2006, in the Great Hall of the People in Beijing, Shunde was officially awarded the title of "China's Electrical Appliance Capital", becoming the only region in China to receive this award. Nowadays, the output value of the home appliance industry has reached
More than 200 billion yuan
After three re-evaluations, Shunde has successfully passed the identification of industry experts.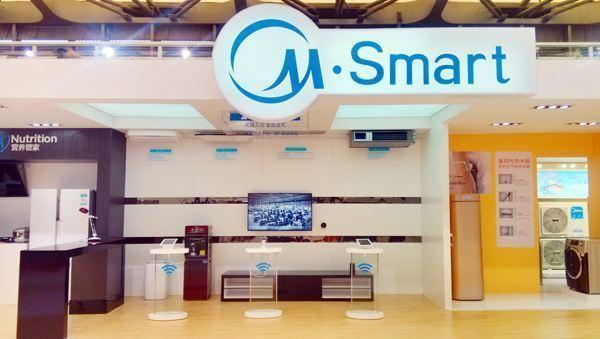 In fact, during this period, Shunde was also without challenges. The rapid rise of inland emerging home appliance industry agglomerations from Hefei and other places has a great tendency to catch up in terms of scale and brand agglomeration. So how can Shunde, the "big brother" of China's home appliance industry, firmly sit in the position of "China's home appliance capital" and "China's home appliance manufacturing industry" for 12 years, especially in the environment of increasingly fierce competition in the home appliance industry in recent years, how can Shunde maintain the competitive advantage of the "head"?
Grades:
The output value has maintained an average annual growth rate of 8.9% in the past four years
Global home appliances look at China, Chinese home appliances look at Guangdong, and Guangdong home appliances look at Shunde. According to statistics, household appliances, as the first pillar industry in Shunde, have more than 3,000 home appliance production and supporting enterprises, and the output value accounts for about 15% of the scale of the national electrical appliance industry.
Data show that in the past four years, the industrial output value of Shunde's home appliance industry has been maintained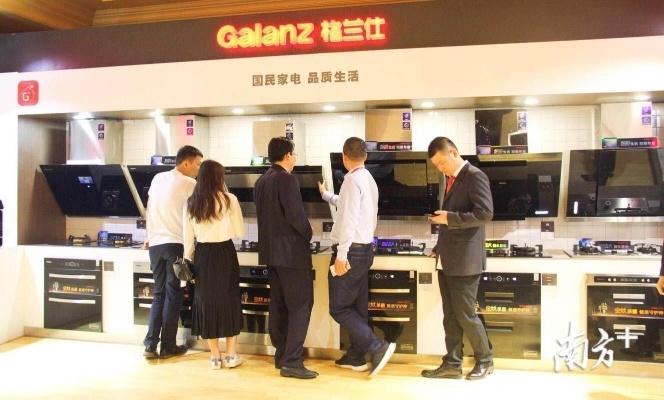 8.9% per annum
The average annual growth rate of total assets is
27.5%
, the average annual growth rate of total profit has reached
35.5%
。
As of 2017, the region has a total industrial output value
There are 84 home appliance enterprises exceeding 100 million yuan
The output of microwave ovens, electric water heaters and suction and exhaust hoods accounts for more than 30% of the national output, and the output of a number of household appliances such as air conditioners, refrigerators, electric baking appliances, vacuum cleaners and freezers accounts for more than 10% of the country.
From the perspective of independent innovation ability, Shunde home appliance industry has 5 national enterprise technology centers, the largest number of major home appliance clusters in the country. Home appliances have the largest number of authorized invention patents in the country, with 9,624 patents authorized, 5,510 invention patent applications and 1,714 invention patents authorized as of 2017. In addition, the first and only one in the country was established
Rapid Protection Center for Intellectual Property Rights of Home Appliances
"Originally, our leading enterprises focused on product research and development for 1-3 years, but now Midea Group has established a global innovation center, and Galanz Group has established a home appliance research institute to study the technology trend in the next 5-8 years." Zeng Liping, executive deputy director of the Shunde District Economic and Science and Technology Promotion Bureau, introduced.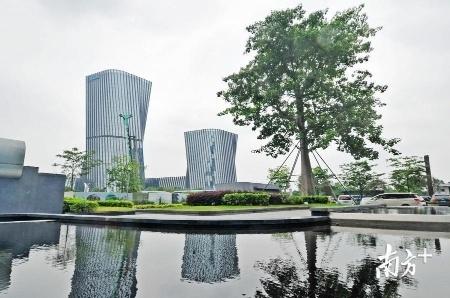 From the perspective of industrial chain drive and supporting capacity, in recent years, Shunde's home appliance accessories industry has also been continuously developed and improved, forming a whole national and even the world's largest and most complete home appliance accessories industry chain, at present, most of the procurement radius of Shunde home appliance enterprise accessories is only within 50 kilometers. And emerged the world's largest manufacturer of air conditioning fan blades Shunwei Precision, the country's largest manufacturer of air conditioning cable Huasheng Electric, and the global market share has exceeded 30% of Meizhi compressors.
From the perspective of the development of leading enterprises, in 2017, there were 8 enterprises with main business income of more than 10 billion yuan in Shunde, including 4 home appliance enterprises (
Midea, Hisense Kelong, Galanz, Wanhe
), 2 home appliance enterprises in the region entered China's top 500. Midea, Kelong, Galanz, Wanhe and other traditional backbone enterprises continue to expand, standing as the leading national electrical appliance enterprises; New enterprises such as Xiaoxiong, YUNMI, and Delmar have performed dazzlingly, and have maintained ultra-rapid growth for several years since their establishment.
International expansion is also a new trend in Shunde home appliances. Midea's acquisition of Japan's Toshiba White Electric, Germany's KUKA, and Israel's automation control enterprises; Xinghui Precision acquires CMI Group, a leading enterprise in the field of Italian home appliance product development and institutional manufacturing… Home appliance companies have emerged in mergers and acquisitions, which has improved the quality and growth rate of the internationalization of the home appliance industry.
Method:
Promote technological transformation + intelligent manufacturing to help the industry improve quality and efficiency
The brilliant report card handed over in the past 4 years is inseparable from the efforts made by Shunde to make the home appliance industry bigger and stronger.
In recent years, Shunde has steadily promoted "three to one reduction and one supplement", guiding enterprises to implement supply-side structural reform – the industrial structure is moving towards the middle and high end, the added value of high-tech manufacturing industry increased by 16.5%, the added value of advanced manufacturing increased by 7.8%, accounting for 64.7% of the added value of industries above designated size, an increase of 24.5% over the previous year.
In order to promote the development of the home appliance industry to improve quality and efficiency, in recent years, Shunde has adhered to technological transformation as an important starting point for enhancing industrial stock and industrial competitiveness, actively promoted the policy of post-event reward (inclusiveness) for technological transformation of industrial enterprises, and implemented incentives and subsidies through the introduction of detailed rules and policy publicity, so that the number of beneficiary enterprises has doubled year by year for three consecutive years, and technological transformation has shown a good situation of increasing investment and increasingly significant results.
Xinbao Electric is a benchmark case. Since 2013, the company has continued to invest in automation transformation, and has also set up special incentives for terminal automation projects to greatly improve production efficiency, and by last year, more than 500 robots have been put into use, and the per capita output has increased by more than 40% compared with 2013.
At the same time, Shunde also actively promotes "Internet + intelligent manufacturing", accelerates the intelligent transformation and upgrading of home appliances, introduces special fund management measures for the development of intelligent manufacturing, and promotes the deep integration of a new generation of information technology with traditional manufacturing.
Today, Ruide Electronics has developed smart home appliance control chips to promote the transformation of the white goods industry from a "core"; Midea Group's M-Smart layout of the Internet of Things home market, and the cooperation with Alibaba to dig deep into big data, and in-depth cooperation with Xiaomi and JD.com are all vivid examples of the transformation of Shunde's traditional home appliance manufacturing industry to smart home.
In addition, Shunde also gives full play to the advantages of industrial design to enhance traditional industries, launches the "Partnership Program" project of design and manufacturing, encourages local manufacturing enterprises to deepen cooperation with excellent industrial design institutions, and emerges in the industry with design-led and integrated characteristic industrial innovation models such as big data, cloud computing, intelligent manufacturing, and smart logistics. In 2016, Xinbao Electric won the China Patent Award for Design Excellence, which directly drove the company to increase sales by 200 million yuan and achieve an export value of 50 million US dollars.
Future:
Facing the pursuit of soldiers to build a world-class industrial cluster
The re-evaluation expert group believes that Shunde's professional economic indicators meet the requirements of quantitative and qualitative indicators of "Industrial Capital", and unanimously agrees that Shunde has passed the re-evaluation of the honorary title of "China's Home Appliance Capital".
"In the home appliance industry, the same category, made in Shunde, seems to be able to sell a little more expensive, because the level of manufacturing process personnel in the production area is different." Chen Weisheng, vice president of the China Electrical Appliance Research Institute, believes that Shunde's position as the "capital of China's home appliances" is well deserved and unshakable.
However, some experts pointed out that the newly emerging home appliance industry cluster in China also brings some challenges to Shunde. "Since winning the title in 2006, Shunde has not been challenged, and Hefei has proposed when you can taste it." According to Chen Gang, deputy secretary-general of the China Home Appliances Association, Shunde has already faced calls from Hefei and other places.
In recent years, Hefei home appliance industry has developed rapidly, the output value has exceeded 100 billion yuan for many years, the output of refrigerators, washing machines, air conditioners, color TVs "four major pieces" has exceeded 60 million units (sets) for many years, occupying nearly 20% of the domestic market share, has ranked first in the national cities for 7 consecutive years, becoming the country's largest home appliance industry base, at present, Haier, Midea, Changhong, Gree, Jinghong, Meiling, Sanyo, Whirlpool, Didu, TCL, Zungui, Wanhe and other well-known home appliance brands at home and abroad have been laid out.
Xu Dongsheng, head of the evaluation team and vice chairman of the China Household Electrical Appliances Association, believes that in the next stage, Shunde needs to face two propositions: First, in the new era, such as Midea, Galanz, Wanhe and other established enterprises
How is it
Meet the needs of post-80s/post-90s young people
, so that the old brand rejuvenates its youthful vitality; Second, the Shunde brand is very famous in the whole country, but it is still in the stage of building internationally, and the next step is to accelerate
internationalization
process, to build a world-class industrial cluster.
In this regard, Wu Xianqiang, director of the Economic and Science Bureau of Shunde District, said that in the future, Shunde home appliances should gradually establish a global R & D, production, sales and service system, so that Shunde, the "capital of China's home appliances" and "Beijiao, an important town of China's home appliance manufacturing industry", will become a first-class industrial optimization and upgrading demonstration base in China and a world-renowned advanced manufacturing base.
[Reporter] Luo Zhanxian
【Author】 Luo Zhanxian
【Source】 Southern Press Media Group South + Client Foshan Economist
。