– Package brand manufacturer: Yuliang Optoelectronics
– Type: Medium power SMD LED
– Model: YLL-T50WW-2W80GJ26-2W80GJ62
– Power: 2W (1W each)
– Chip brand: Wafer/Cree CREE
– Beam angle: 120°
– Luminous color: warm white light, positive white light (two different colors of red, yellow, blue, green, golden, amber, etc. can be customized according to customer requirements)
Product size
Product parameters
Product application areas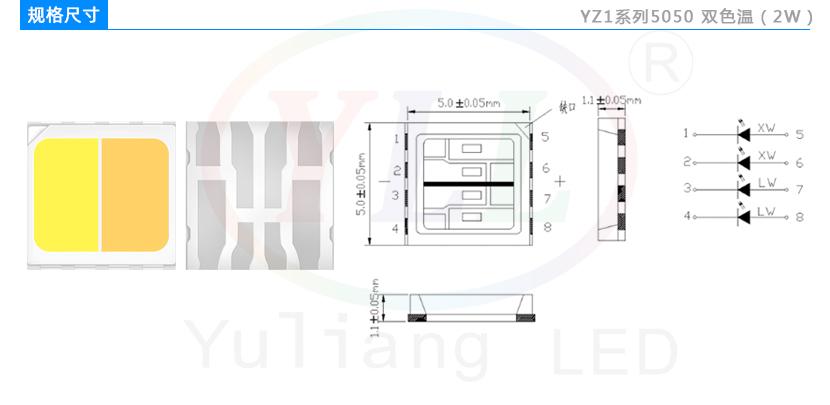 SMD LED instruction manual
1. Material confirmation
Whether the grading LED BIN grades match the brightness used together may be different, and different CIE BIN may use different luminous colors together).
2. Packaging and storage
To avoid moisture entering the LED before opening the package, it is recommended that the SMD series LEDs be stored in a drying cabinet with built-in desiccant. The storage environment temperature range is 5-30 degrees, and the humidity does not exceed 50%.
3. Precautions after unpacking
After unpacking, take dehumidification measures as much as possible, dehumidification conditions: 70 degrees bake for 4-12 hours.
Dehumidified materials should be used as soon as possible (within 24 hours). The rest should be sealed or placed in an environment of 10-40 degrees and the humidity does not exceed 30%.
4. Operational precautions
This product is only re-soldered twice, and the second re-soldering can only be performed after the first re-soldering must be cooled to room temperature. The recommended reflow temperature range is 200-240 degrees. During the operation,
You can't take the material directly by hand, there is sweat on the hand, and the sweat has optical pollution on the surface of the silica gel, which affects the light. In addition, the silicone is relatively soft, and hand squeezing will cause the wire to break and cause a dead light.
It is not recommended to mount LEDs on curved boards. Avoid rapid cooling during welding, avoid any form of mechanical force or excessive vibration during LED welding cooling,
Do not bend the board. When working on rework or single material, the surface of the colloid cannot be squeezed with tweezers, because the silicone is relatively soft, squeezing the colloid with tweezers will cause the wire to break, crush the wafer, and thus die the lamp.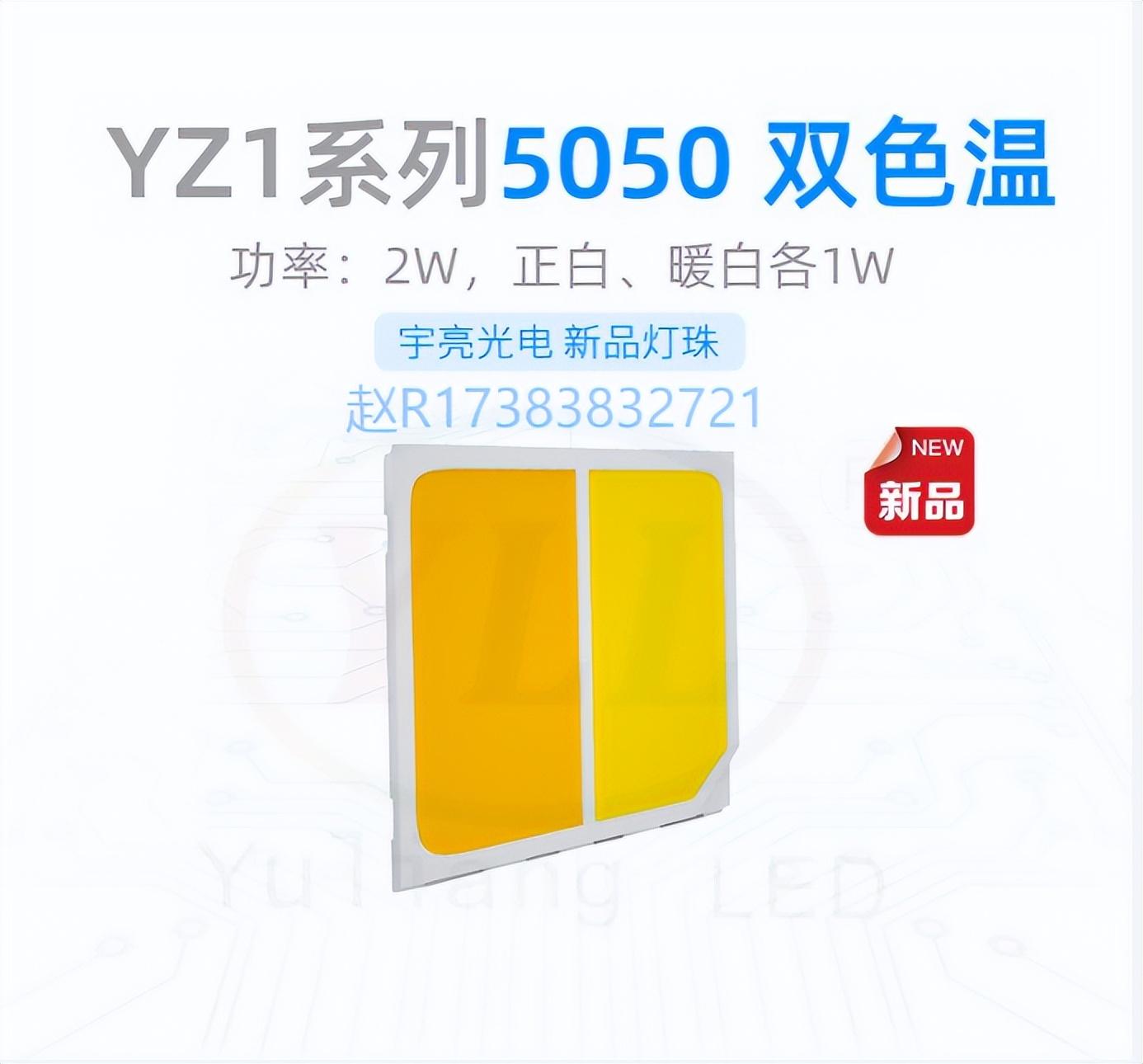 In batch operation, the nozzle is smaller than the inner diameter of the product, which will cause the nozzle to stamp the silicone, causing the gold wire to break, and the wafer to be pressed and die.
The soldered LED should not be reworked, if it is inevitable, a double-ended soldering iron is used, but it is necessary to confirm in advance whether the LED characteristics will be damaged after repair.
5. ESD protection
LEDs are electrostatically sensitive electronic components, and various measures should be taken to avoid static electricity. For example, wear an electrostatic ring during use. All devices, equipment and instruments should be grounded.
It is recommended to test the assembled LED product to check whether the LED has received static damage.
6. Clean and clean
It is recommended to use isopropyl alcohol to clean the LED, if cleaning with other solvents, be sure to ensure that this solvent does not affect epoxy, silicone, silicone, bracket silver layer, etc.
Ultrasonic cleaning is not recommended to avoid damage to the LEDs. If unavoidable, pre-test before cleaning to confirm whether there are any adverse effects or potential hazards to the LED.
7. Other Considerations
Long-term exposure of LEDs to sunlight or occasional exposure to ultraviolet light may cause the colloids to turn yellow.
To ensure LED photoelectric performance, keep the surface of the LED light-emitting area clean to avoid finger prints or other foreign objects.
When designing the circuit, the reverse voltage or excessive current should be prevented from instantaneous impact on the LED during the switching process.
Avoid touching the silicone colloidal part with sharp tools such as tweezers during use.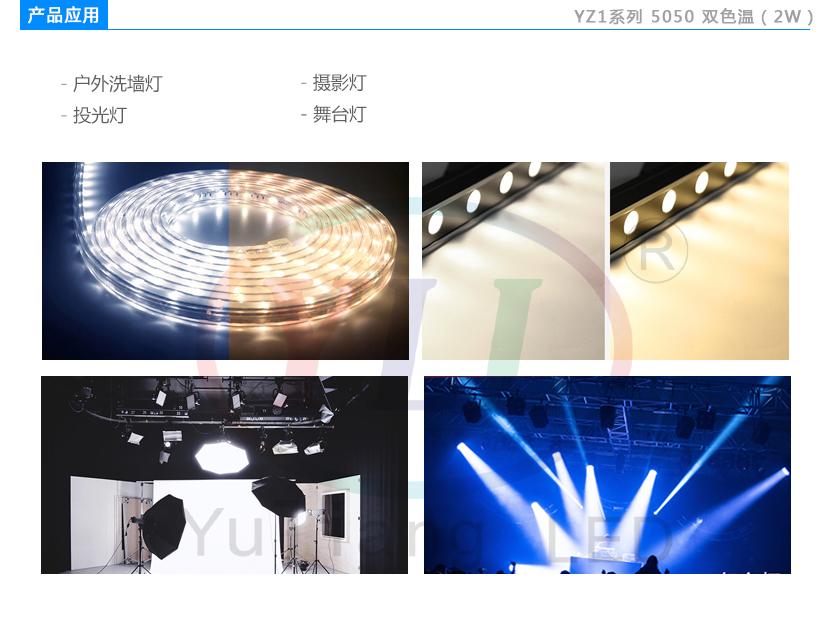 Company Introduction:
Hengli High-tech (Shenzhen) Co., Ltd. is a high-tech enterprise focusing on multi-color LED light source + control system, we hope to adopt the world's advanced key components and solutions,
Striving to solve the various problems faced by the LED market segment, we will actively provide more stable and reliable products, create a perfect pre-sales and after-sales guarantee team, and provide a more comfortable light environment for human beings.
We put in as much effort as anyone else, continuously, keep improving, and improve a little every day. Unite and care for every family and colleague around you, and thank every customer, partner, peer and friend.
Continuous innovation, the courage to explore, actively explore new markets, new fields, new products, and create value for customers. Insist on daily reflection, strive to improve upward, and pursue customer satisfaction. Implement it with altruism
Every detail of daily work and life. We strive to maintain high enthusiasm and efficiency, create space for personal development, and contribute to the development of enterprises and society.
Hengli high-tech mission:
With the world's advanced key components and solutions to provide a more comfortable light environment for human beings.
Hengli high-tech vision:
Become the preferred high-tech enterprise in China's LED segment.
Hengli high-tech values:
Progress, innovation, pragmatism and development
Core Products:
1. Multi-color LED light source
Focus on EPSITAR chip, CREE chip package 5050RGBW (1-2W), 5050 dual color temperature (2W),

Original CREE LED 3535 LED Pearl XP-E2 Red Light (2W), XP-E2 Yellow Light (2W), XP-E2 Blue Light (3W), XP-E2 Blue Light (3W), XP-E2 Green Light (3W)
and EMC3030RGB lamp beads (1.5W), 3030RGBW lamp beads (1.5W), 3535RGB lamp beads (1.5W)
, 3535RGB lamp beads (3W), 3535RGBW lamp beads (4W), 5050RGB lamp beads (6W), 5050RGBW lamp beads (8W), etc.
2. Minimalist DMX512 wireless intelligent control system
Minimalist DMX512 wireless smart transmitter, minimalist DMX512 wireless smart receiver, minimalist DMX512 wireless smart remote control.
Main application areas:
LED module, LED line light, LED wall washer, LED flood light, LED underwater light, LED buried light, LED lawn light, LED garden light, LED intelligent lamp, etc
If you feel that the above description of "product" is not complete, please contact me or leave a message in the comment area for more details
5050 dual color temperature LED lamp beads Positive white + warm white 1W each / customizable color focus on the field of wall washers