Shidong Electric SD-02B/CW/ZJ – Wireless temperature measurement data acquisition transmission and communication repeater, far channel, RS485, MODBUS
1. Introduction to the functions of Shidong Electric SD-02B/CW/ZJ: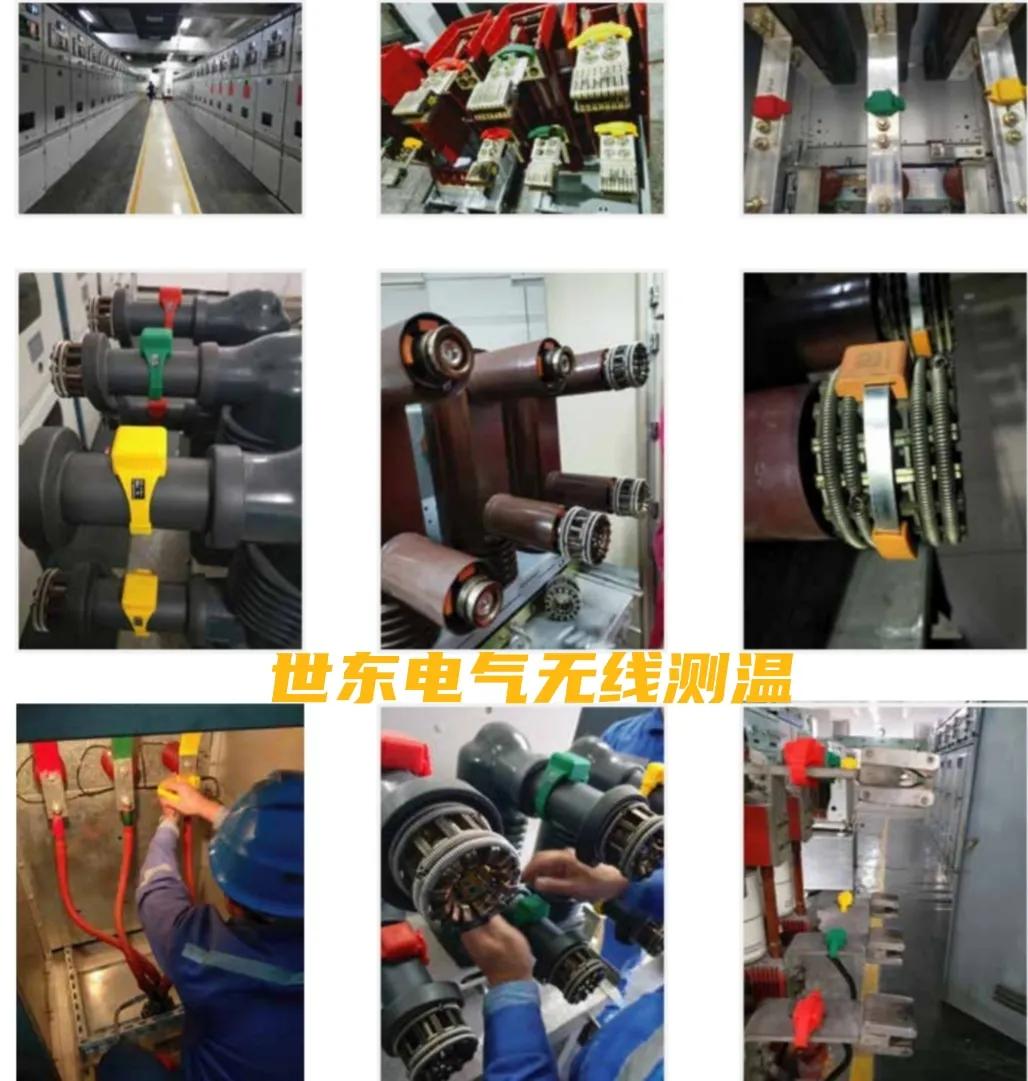 ➤ The product integrates equipment for receiving and transmitting wireless data and RS485 forwarding data to achieve transparent transmission. Fast data processing speed and high stability. With this variety of communication functions, networked monitoring and management can be easily realized
➤ Low power data transmission, high integration, low power consumption, high sensitivity, long distance, high anti-interference ability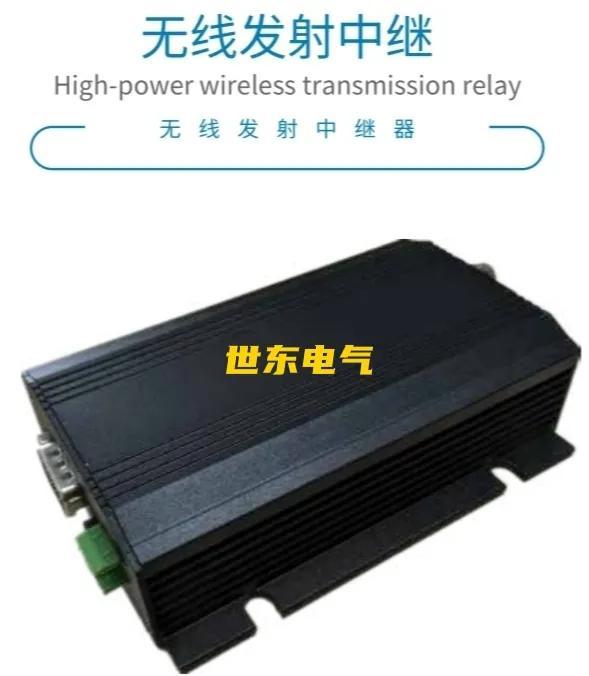 ➤ RS485 collection line conversion relay signal can be transmitted to the background industrial computer; The RF (radio frequency signal) distance between the sensors is 50m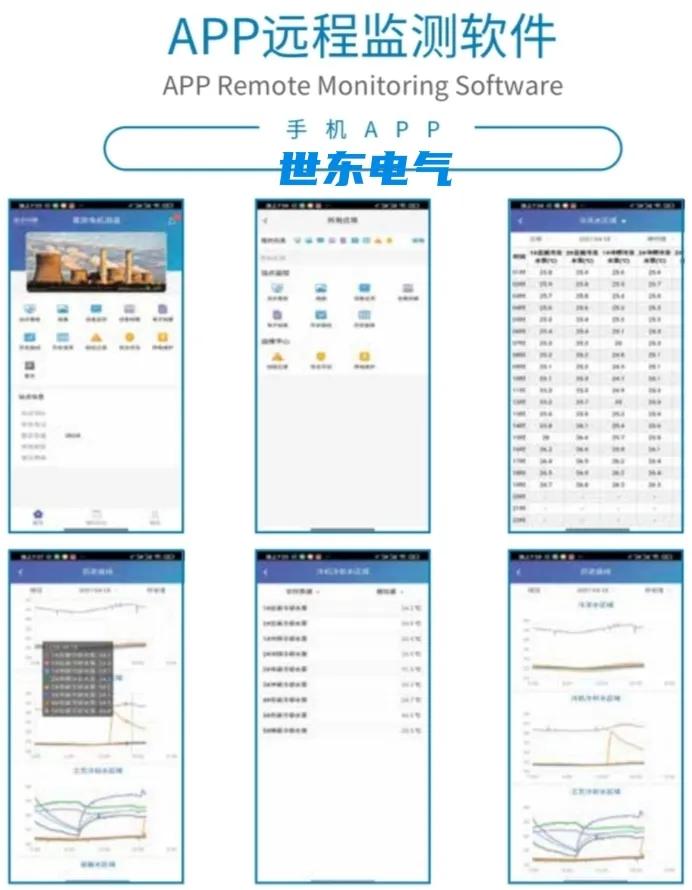 Second, the application scope of Shidong Electric SD-02B/CW/ZJ: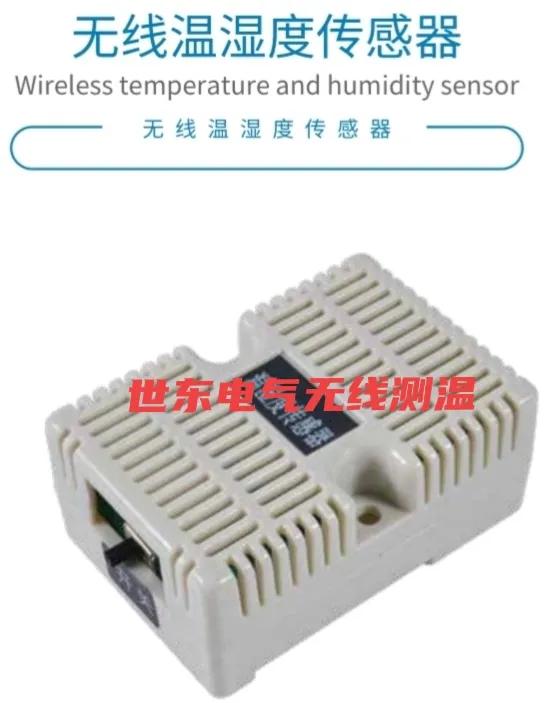 It is suitable for all kinds of outdoor terminal boxes, high and low voltage switchgear, ring network cabinets, various box-type substations, circuit breaker mechanism boxes, and other related fields in the power sector, and other wireless temperature measurement products of our company
Third, the working principle of Shidong Electric SD-02B/CW/ZJ:
☞ With 4 RS-485 isolated serial ports, forming a 3-in-1 out serial port concentrator;
At the same time, it is equipped with two RF (radio frequency signals)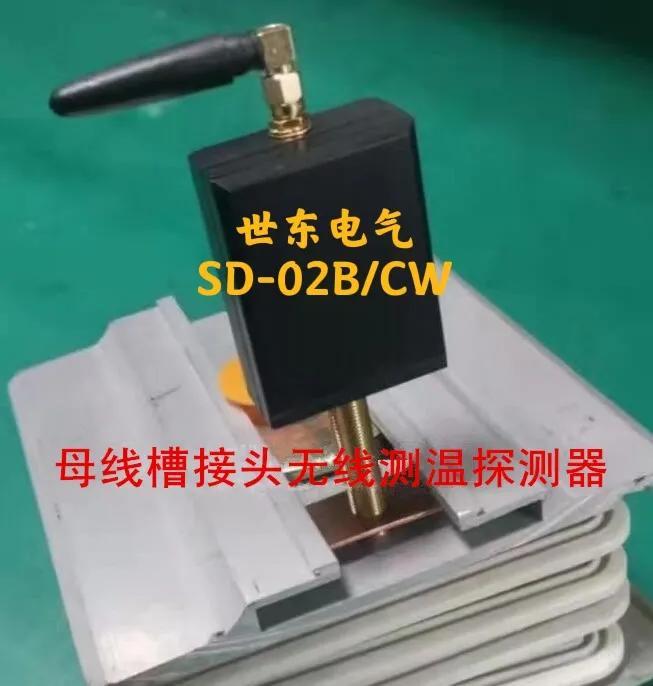 ☞ About RF (radio frequency signals):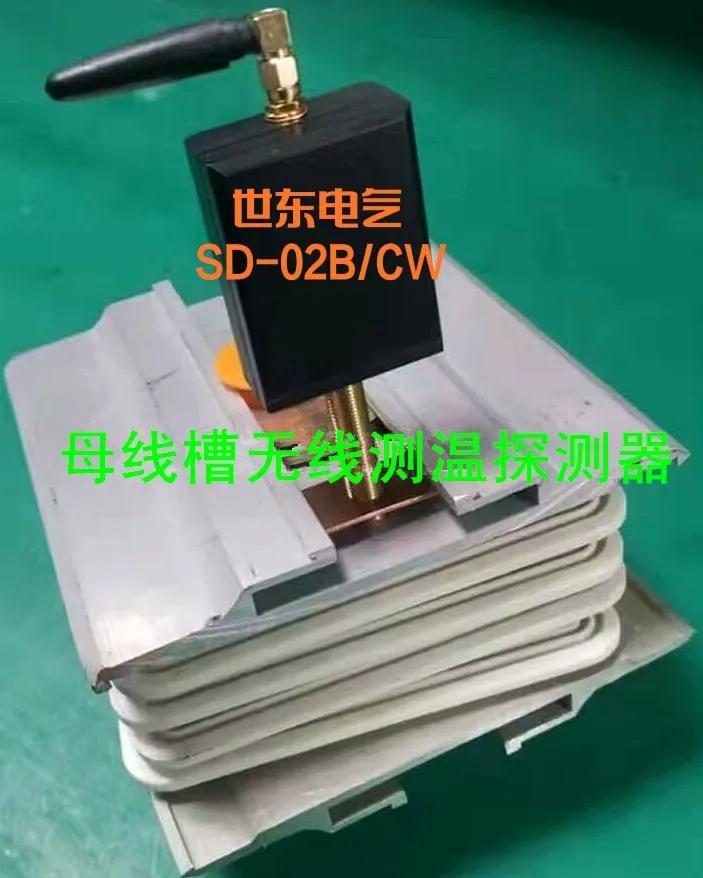 ▷ RF operating frequency 433MHz, 470MHz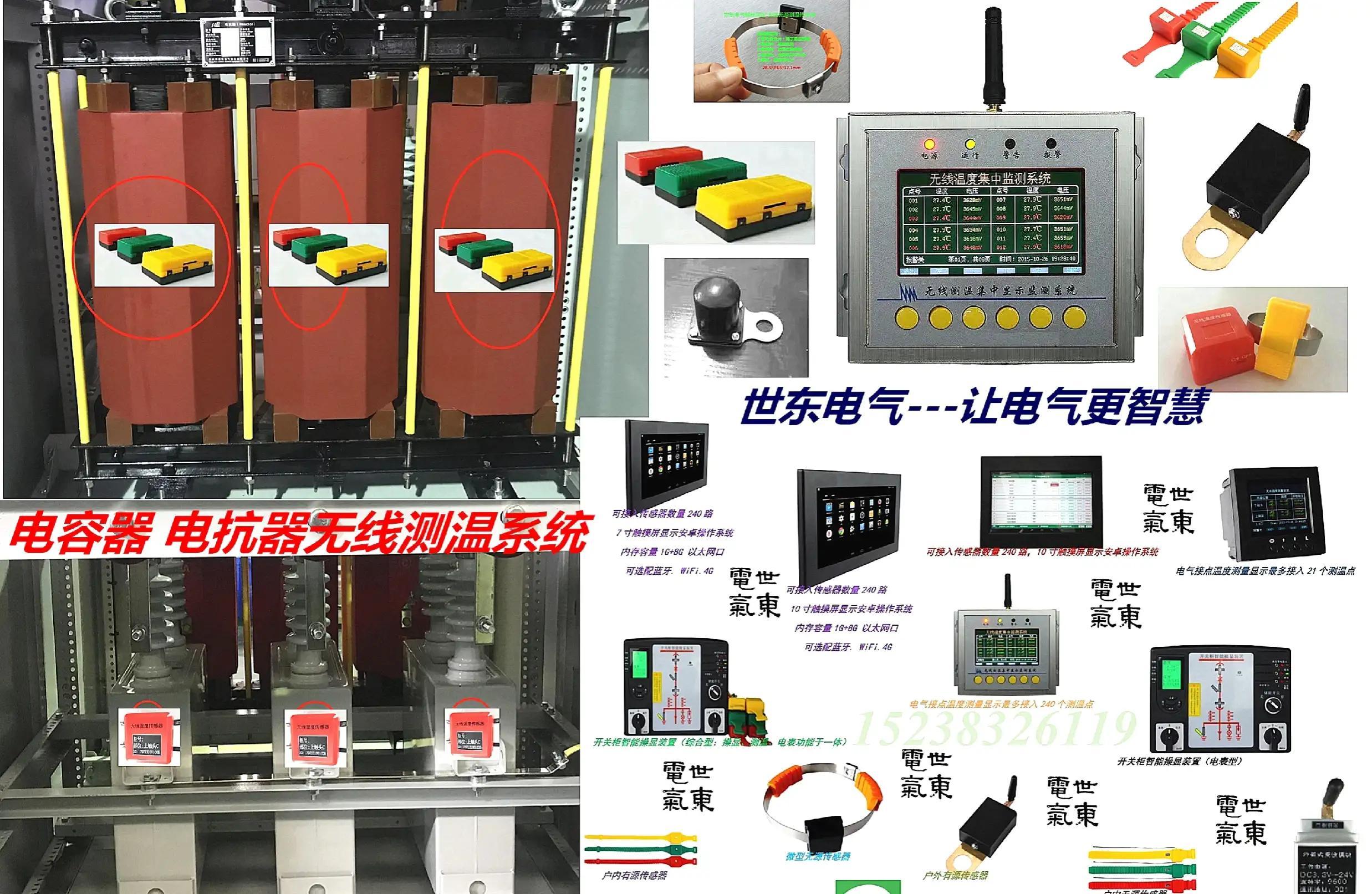 ▷ RF transmit power 19±1 dBm(max)
▷RF maximum receive sensitivity -136±1dBm (@250bps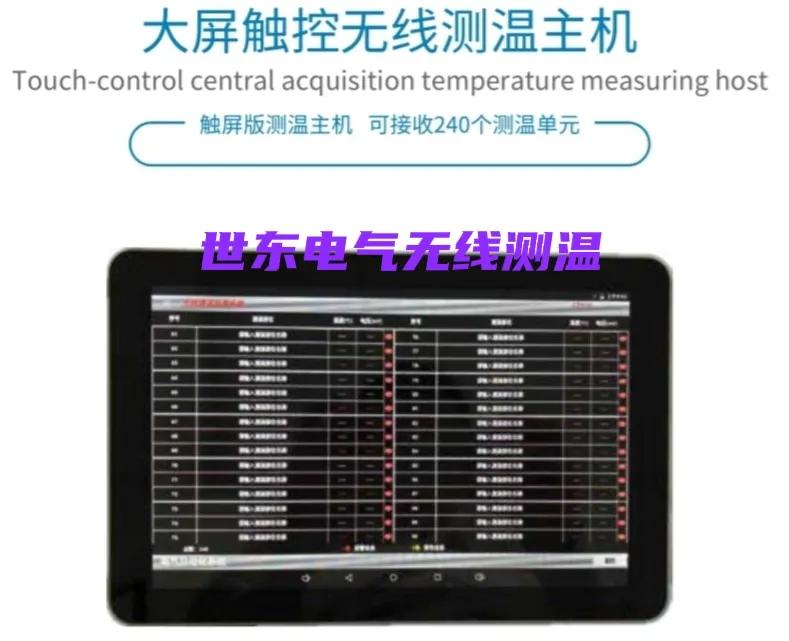 ▷ RF has the highest transmission rate of 4Kbps
▲Shidong Electric wireless temperature measurement of ring network cabinet▲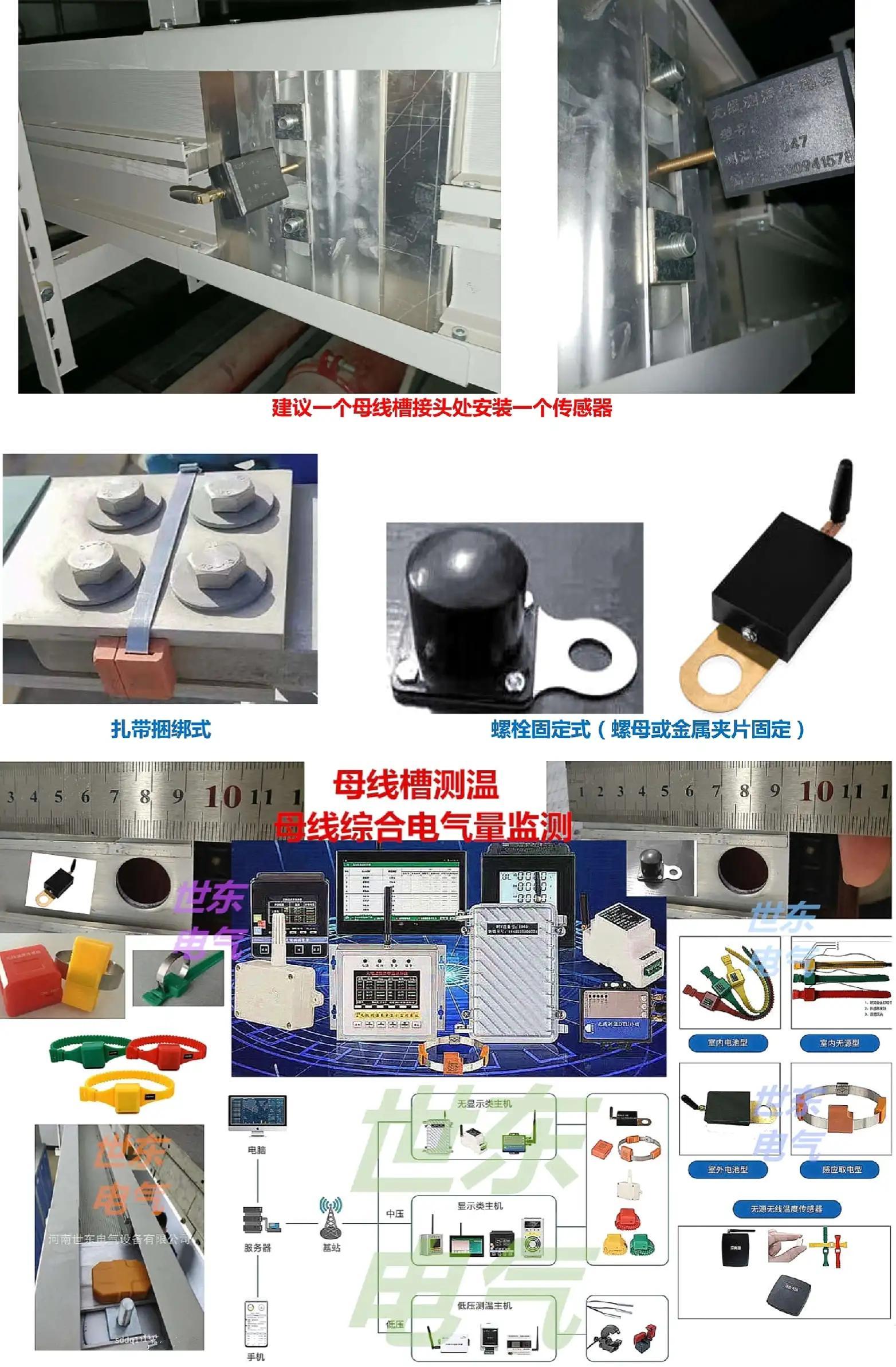 ☞ The wireless transceiver module receives or transmits our wireless communication protocol signals, reserves Ethernet communication and optical fiber communication interfaces, and realizes multi-functional signal forwarding and communication conversion.
☞ In the operating mode, the RS-485 signal sent by the lower end device is sent by the serial port, optical port, and RJ45 interface set arbitrarily after centralized processing, and is transmitted to the background industrial computer to achieve the purpose of real-time monitoring; It can also be used as a long-distance signal repeater, and the corresponding signal light will flash when the active signal passes through the corresponding channel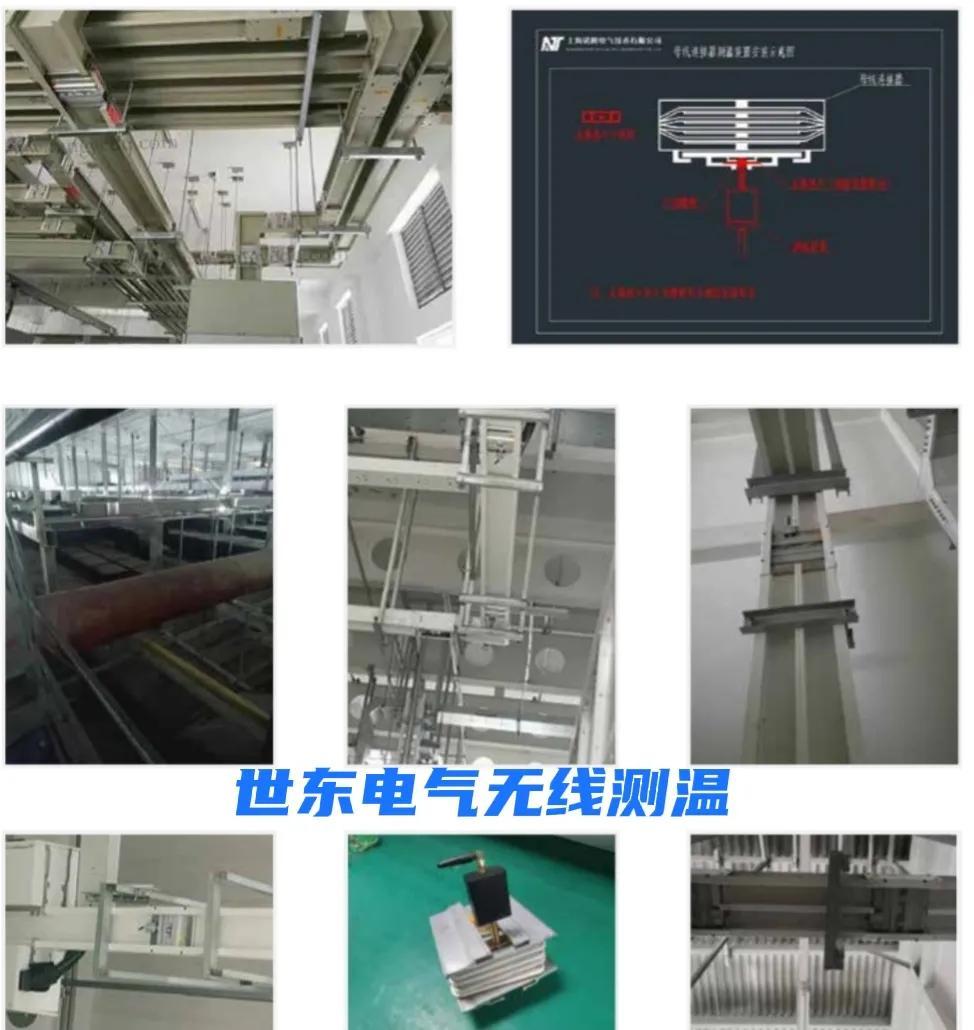 ▲Shidong Electric bus wireless temperature measurement▲
4. Main technical indicators of Shidong Electric SD-02B/CW/ZJ: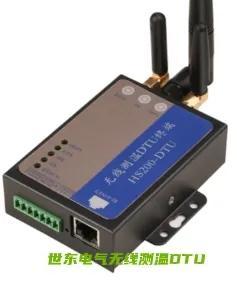 ★ Serial port transmission rate: 2400bps, 4800bps, 9600bps
★RS485 interface: 4 RS485 interfaces, "U1A, U1B", "U2A, U2B", "U3A, U3B", "U4A, U4B"
★ Optional wireless remote transmission: 1 channel (470MHz), can be used as transmission or reception options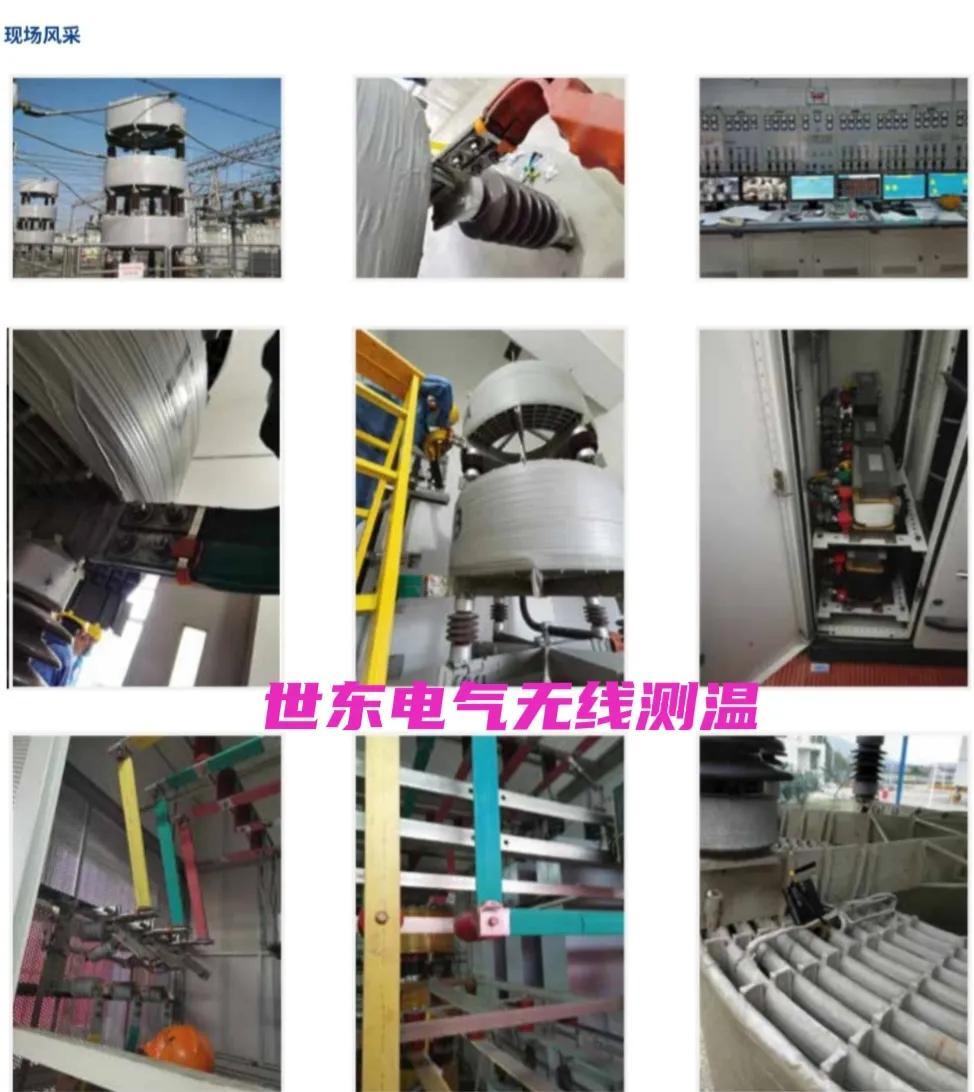 ★ Working voltage: AC/DC 220V
★ Maximum transmission distance: ≥1000m (empty)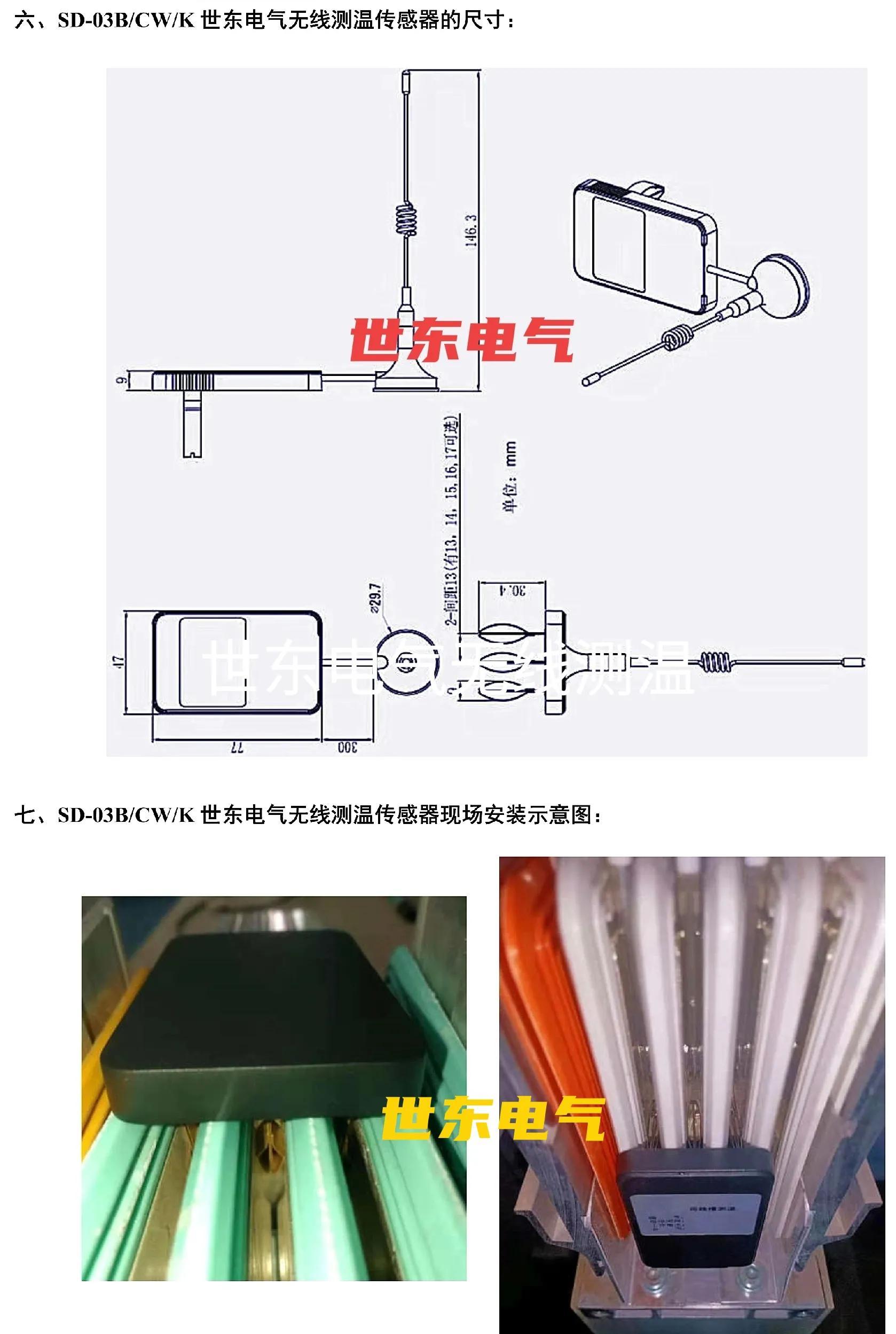 ★ Optional Ethernet interface: 1 way, support protocols are ETHERNET, TCP, IP
▲Shidong Electric low-voltage switchgear wireless temperature measurement▲
★ Optional optical fiber communication interface: 1 channel, intelligent judgment of receiving or transmitting mode (Note: with Ethernet port 2 choose 1)
★ The ambient temperature is -40~+85°C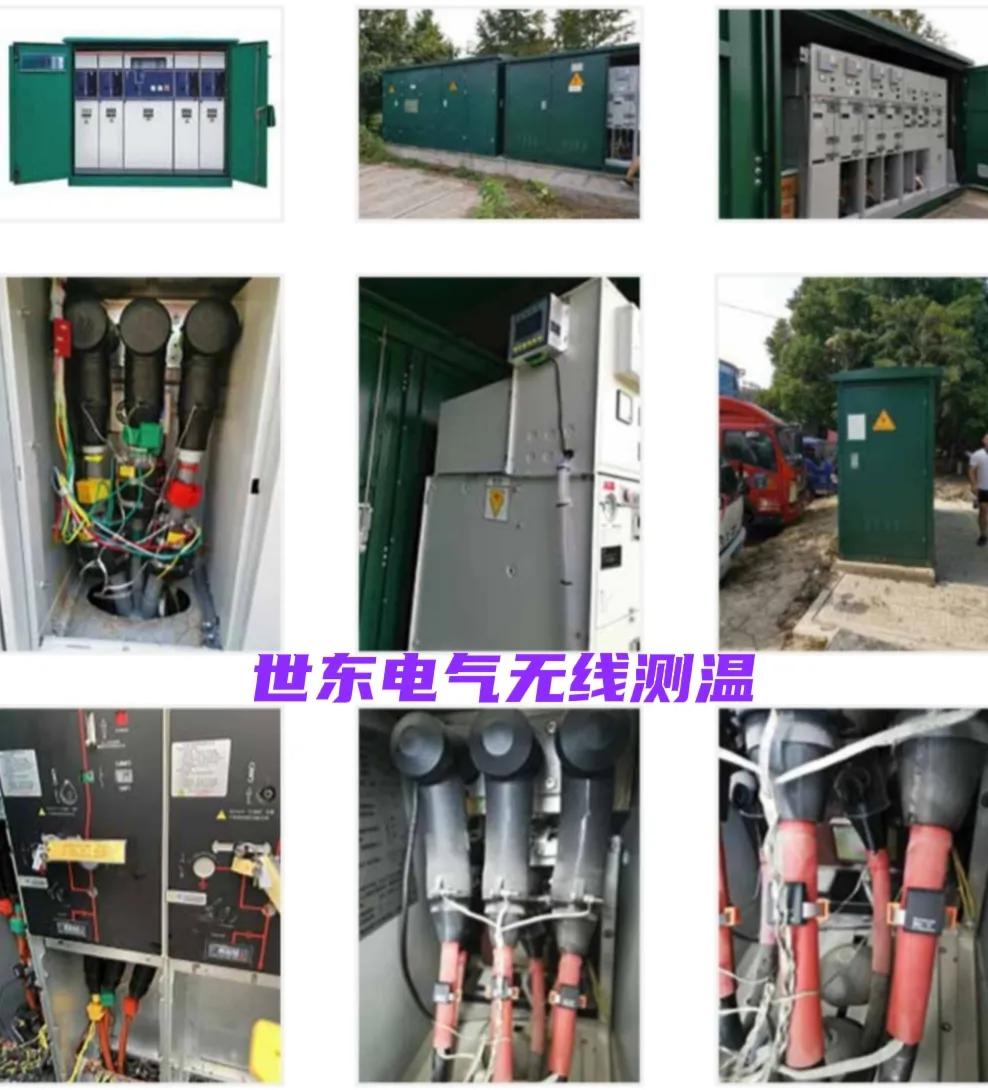 ★ Ambient humidity≤ 95%RH
★ Enclosure protection class IP40;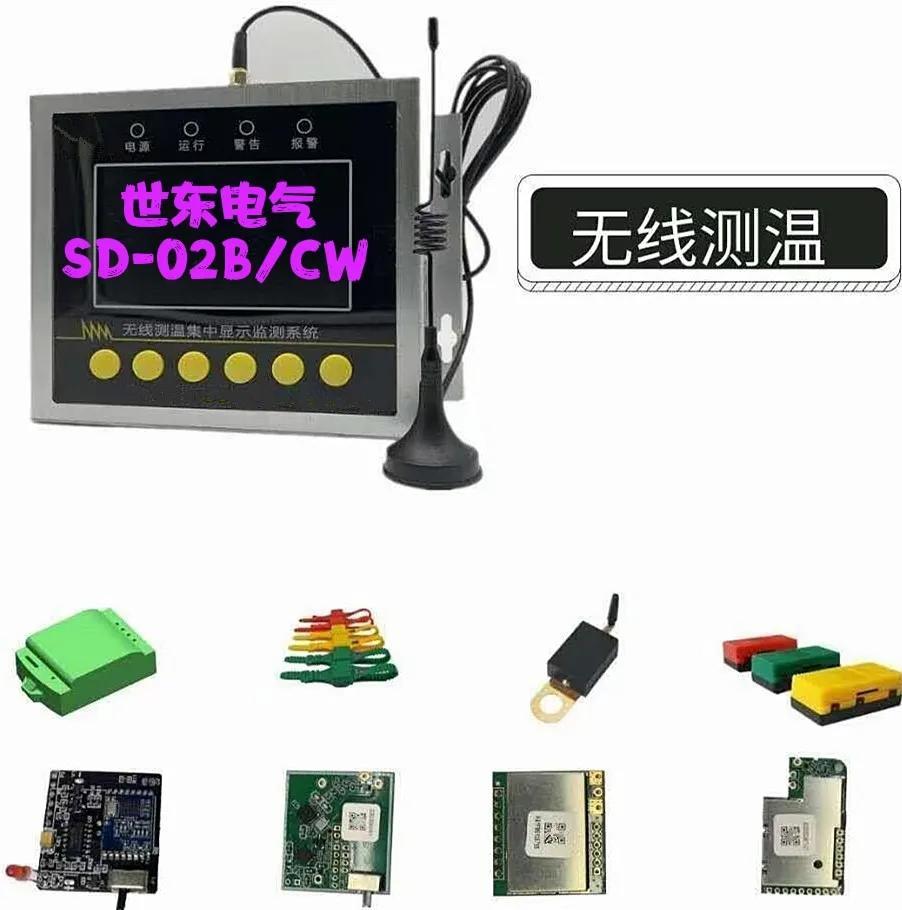 ▲Shidong Electric Wireless temperature measurement of high-voltage switchgear▲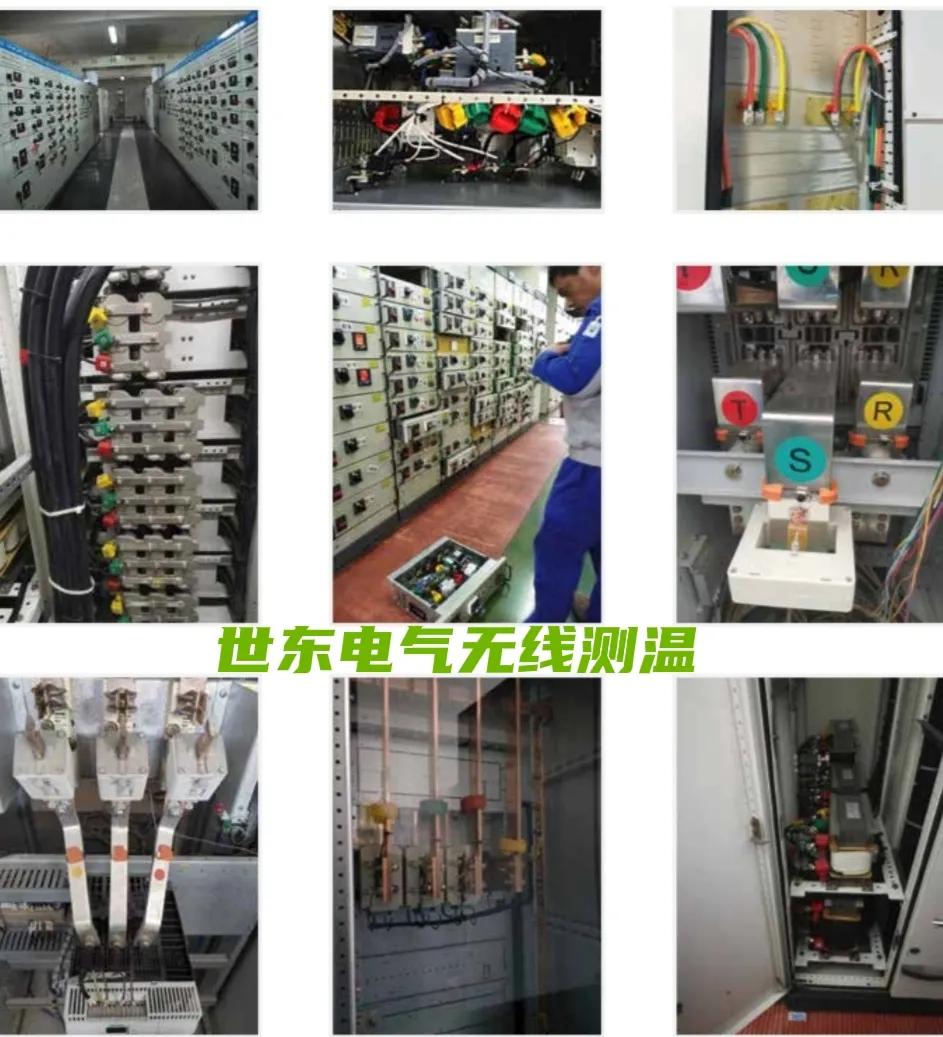 ★ It is recommended to install in the case of pollution level 4; Installation locations are recommended for locations with less exposure; Installation in a place without significant vibration and shock; The product meets the standard of NB/T 42086-2016 "Technical Requirements for Wireless Temperature Measuring Devices"