Material: 48 wool strands 8 strands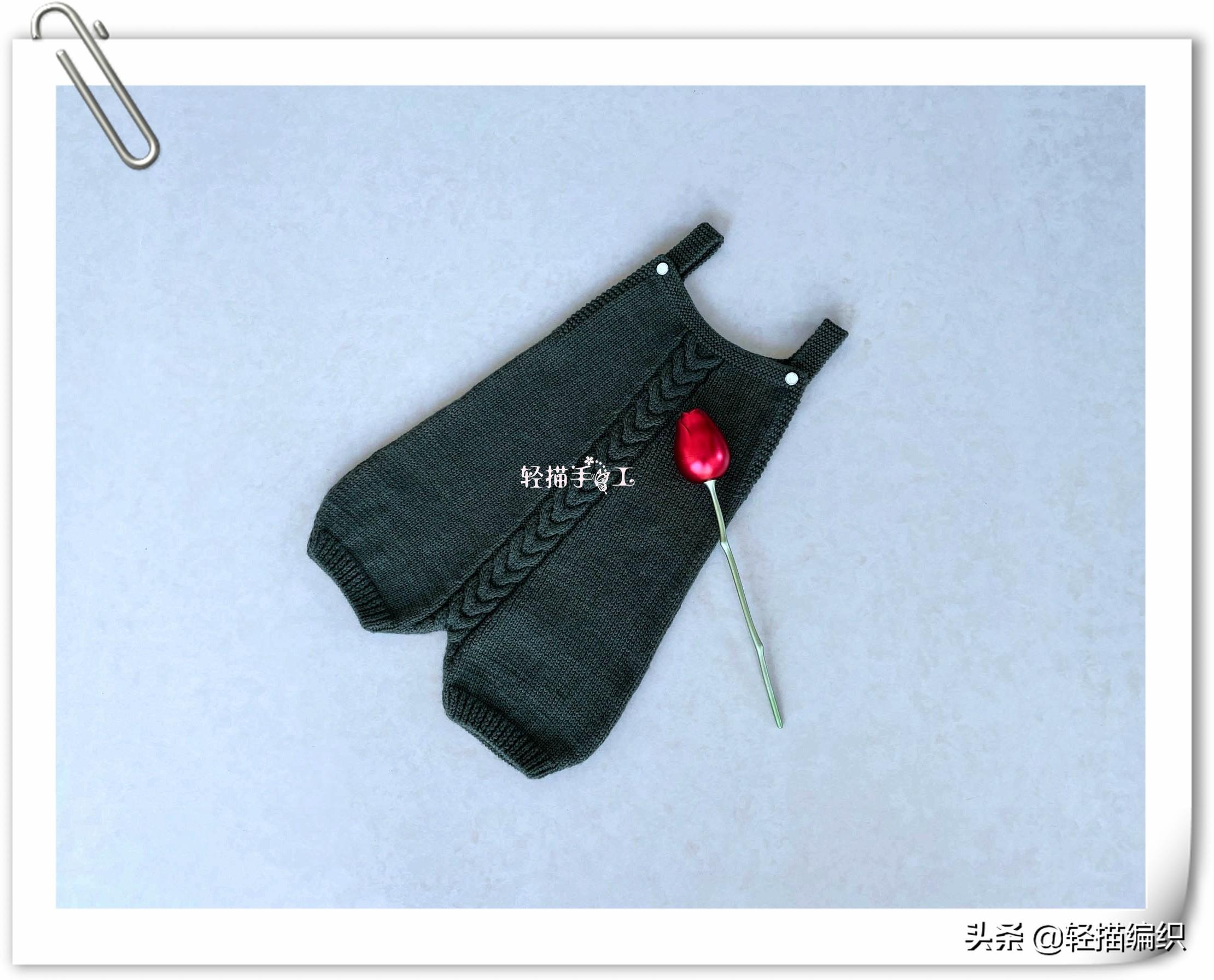 Tools: 3.25mm, 3.75mm ring needle
Dosage: 130 g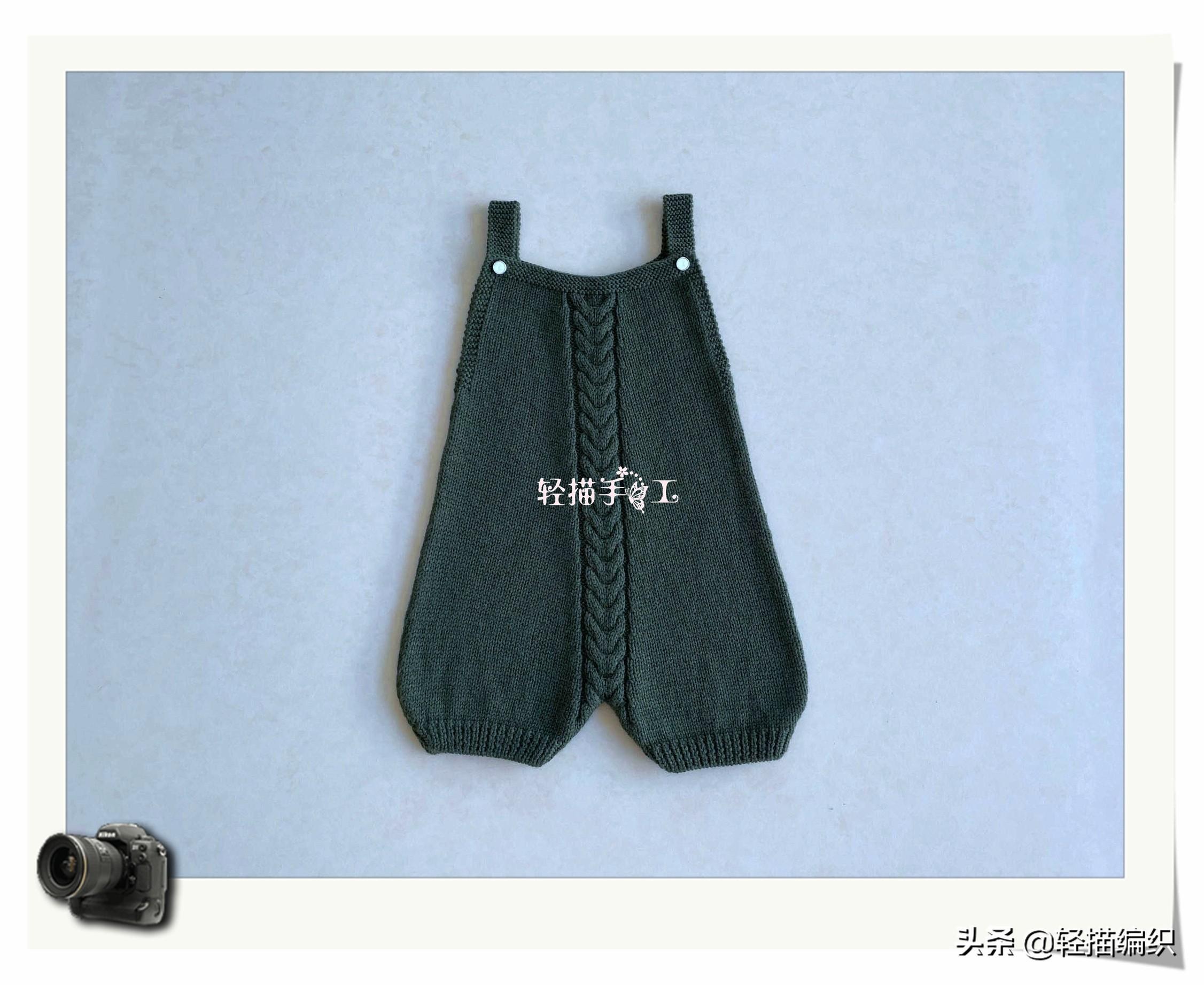 Size: Length 45cm, hips 62cm, tube 30cm, front sheet to crotch 34cm, placket width 19cm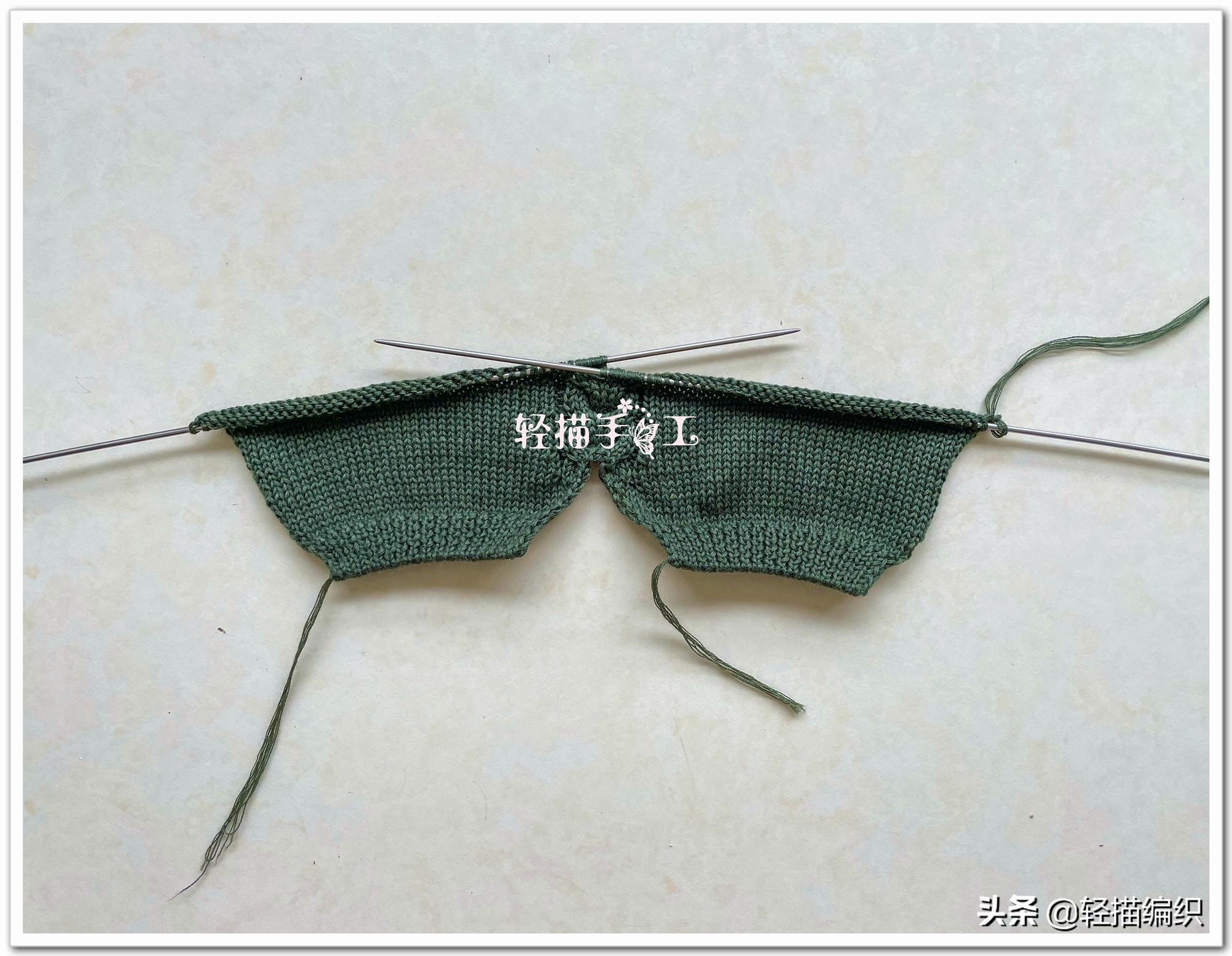 This baby suspender pants, A-line shape, simple structure, loose and casual, simple weaving, easy to wear, suitable for toddlers to wear, cute and handsome, convenient and practical. It is a multi-size design, the width is enough, as long as the length is controlled, the crotch can be high or low, adjust the length of the strap, and can fit 2-3 sizes. It is split knitting, the number of stitches and weaving methods are basically the same, the back piece is woven with a strap, the lower needle is the mainstay, the center is a twisted pattern, the stitching method is simple, and new mothers can also try.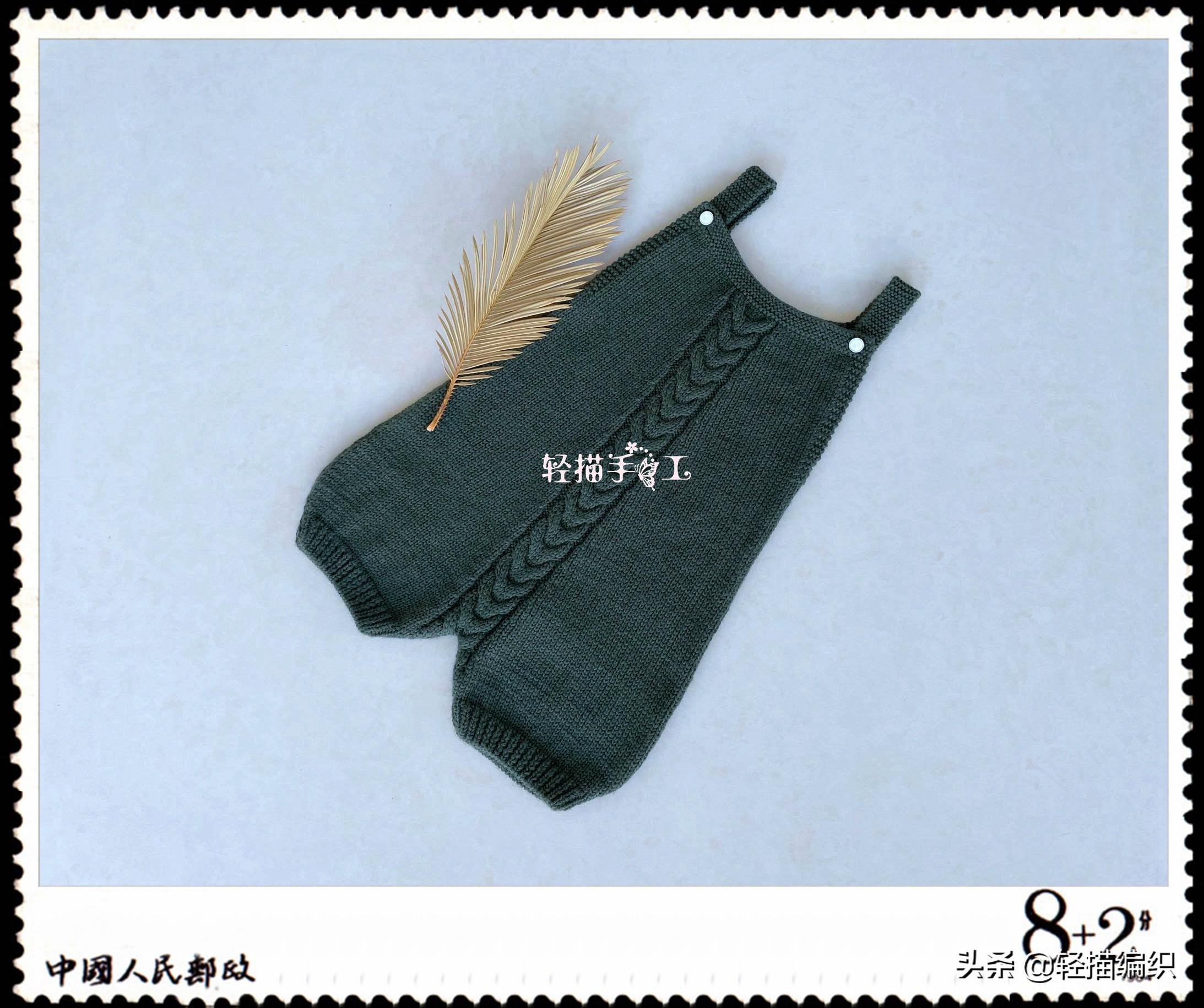 Process Diagram:
Illustration of patterns: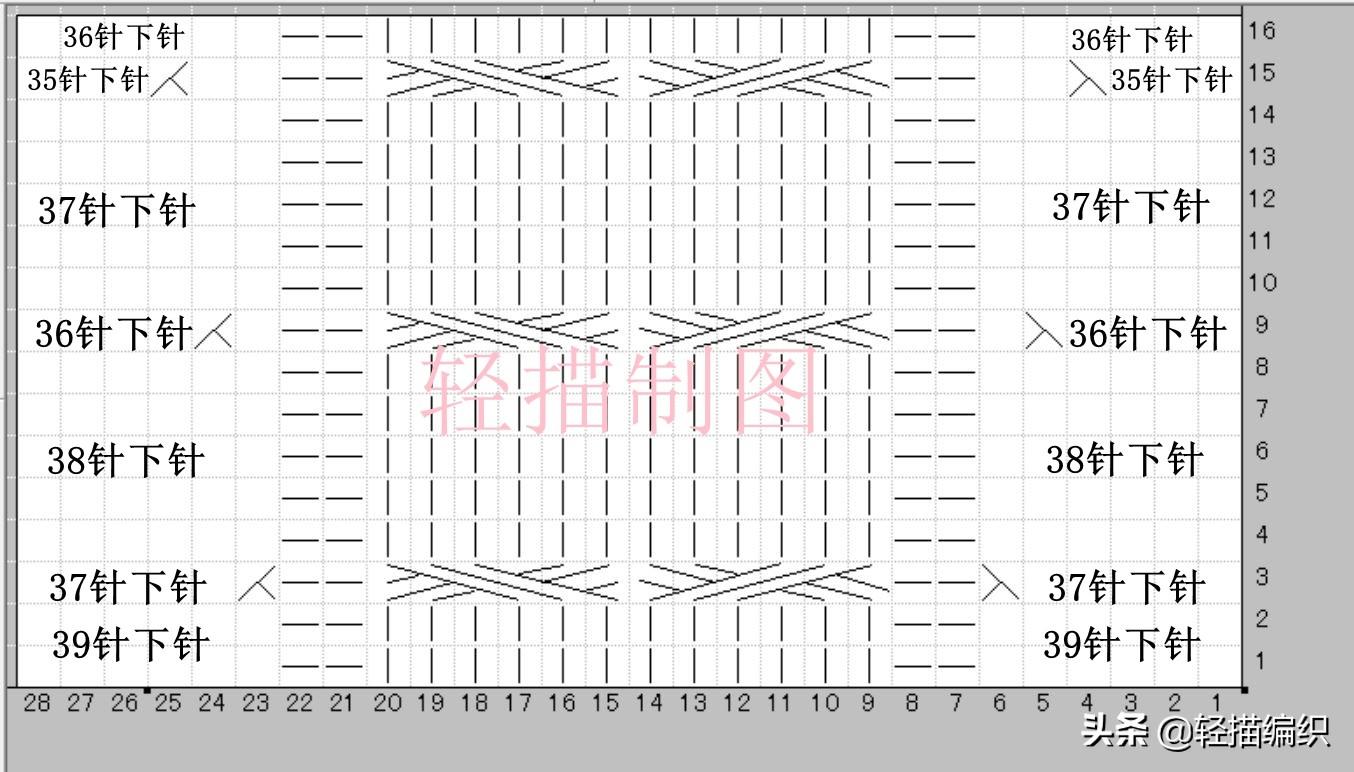 Weaving method: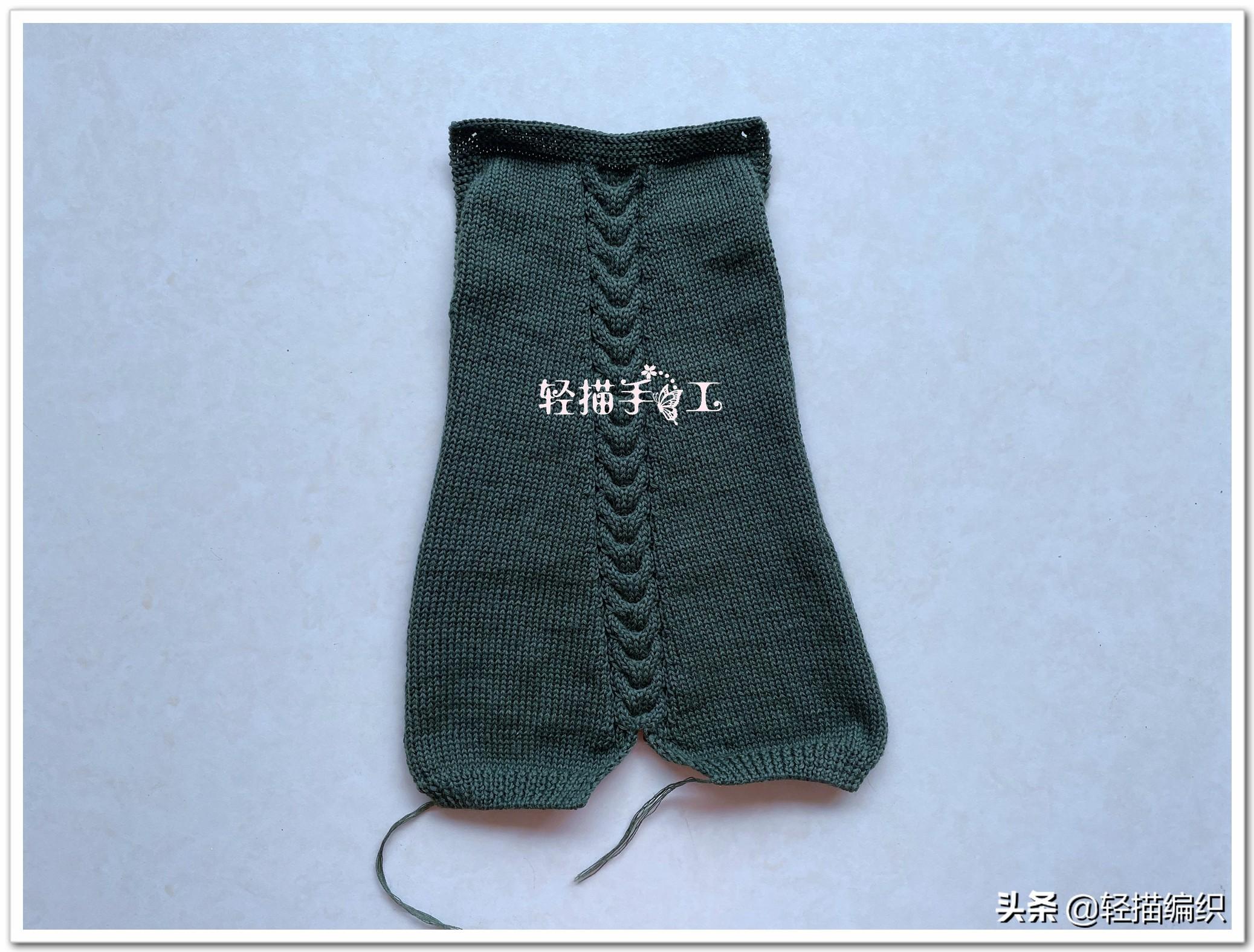 First, the front piece: use a 3.25mm ring needle to knit 37 rows of 10 rows of single ribbing, change the 3.75mm ring to knit the lower needle, and press 2-1-4 on both sides to add needles, and 45 stitches after completion. Knit another piece of the same, connect the two pieces, add 4 stitches in the center, 94 stitches after completion, weave according to the pattern diagram, press 6-1-19 on each side to receive the needles, and when the 13th time is received, 4 knitting washboard needles on both sides, 56 stitches after completion. Change the 3.25mm ring to knit 8 rows of washboard needles (the 5th row opens the buttonhole).
Second, the back piece: the weaving method is basically the same as the front piece, two more straps are knitted, the back strap is an 8-needle washboard needle, and the weaving is 12 cm long.