On October 12, Huami Technology held the 2021 Amazfit Global Annual New Product Launch Conference, renewing the brand of "Amazfit" and launching its Chinese name "Yue Me", which means that it is born from the meaning and constantly surpasses itself. At the same time, the new generation of Amazfit GTR3 and GTS3 series smart watches was also released. What we experienced this time is one of the Amazfit GTS3 smartwatches in a soft sand brown color. After a few days of experience after getting the YueI GTS3, this product brought me a lot of surprises.
A good-looking and lightweight smartwatch
When I took the watch out of the box, I blurted out "It's so light!" "
Wearing the Leaping Me GTS3 on my arm, the first feeling is – no feeling.
The weight of 24.4g (without strap) is even lighter than many smart bracelets.
AMOLED screen also brings a good look. The screen size has increased from the previous generation to 1.75 inches, and the effective display area is about 14% more.
The display is also great, with a resolution of 390×490 pixels, and the actual color performance and picture detail are good.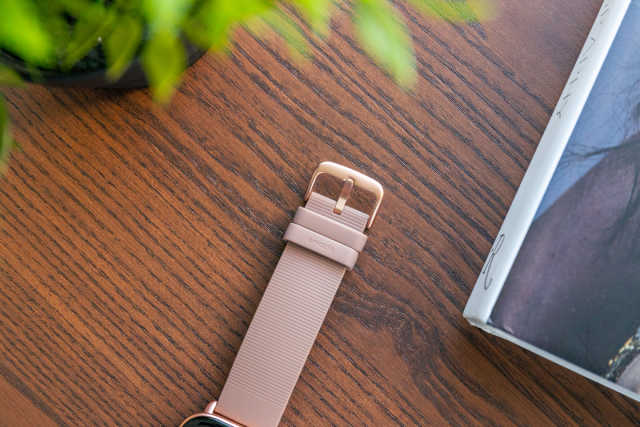 A physical button is made in the right center of the fuselage, which is also the only physical button in the whole machine.
Its operating logic has been upgraded from the previous pure press-type to a digital crown, which can accurately turn pages up and down.
By sliding, dialing and pressing, users can control all the functions of the GTS3 with one hand.
The bottom of the watch body is equipped with a new generation of BioTracker 3.0PPG biotracking optical sensor developed by Huami Technology, which can greatly improve the accuracy of health monitoring such as heart rate and blood oxygen saturation.
The same brown silicone strap has a spring plug design similar to that of traditional watches, allowing quick release and installation without any tools.
This time, Huami has prepared a total of three different color schemes for the YueI GTS3, Soft Sand Brown, Obsidian Black and Mist White. You can choose according to your actual needs.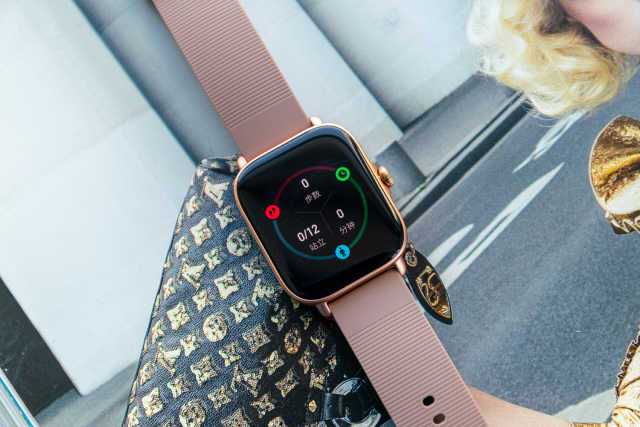 Powerful exercise and health detection
The GTS3 has 150 built-in sports modes, such as daily running, climbing, cycling, and swimming.
Although many people may only be exposed to these items, the rich exercise patterns always leave people with a lot of expectations.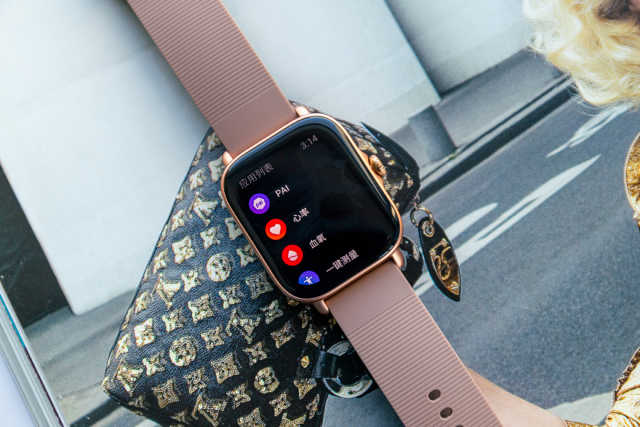 For example, set up a flag and experience all the movement patterns in your lifetime.
This time, the YueI GTS3 introduces a more interesting feature – esports mode.
After this function is turned on, the watch can record the player's heart rate changes, stress, exercise frequency and other information during the game, helping players have a healthier entertainment.
For our daily sports, the GTS3 has also been optimized to invisibly improve the happiness of players.
With the help of the self-developed ExerSense™AI engine, when the watch detects that the user is moving, it can automatically record the corresponding movement data and movement trajectory.
At present, it supports automatic recognition of 8 sports modes, including walking, indoor walking, outdoor running, treadmill, outdoor swimming, pool swimming, etc. You focus on doing sports, and it focuses on helping you record.
In addition to exercise, users who buy smart watches should be most concerned about its health monitoring function.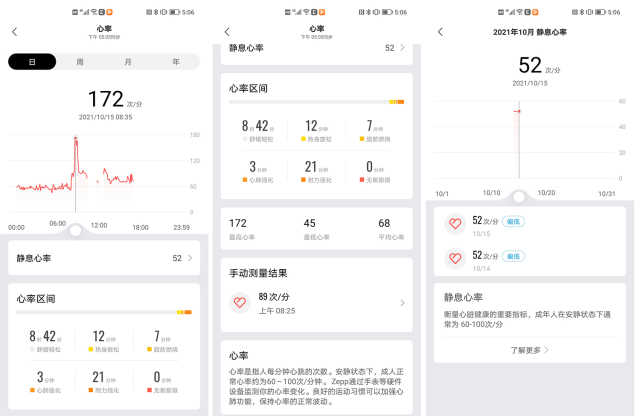 For example, the blood oxygen saturation that everyone is more concerned about, the newly upgraded hardware solution and Huami's self-developed OxygenBeats algorithm make the test time of the YueI GTS3 shorter, only 15 seconds.
Speaking of blood oxygen, Apple's products only began to bless blood oxygen saturation measurement last year, and nearly 3,000 yuan to win models that support this function. And YueI GTS3 also supports blood oxygen saturation monitoring, priced at less than 800 yuan, isn't it very conscientious?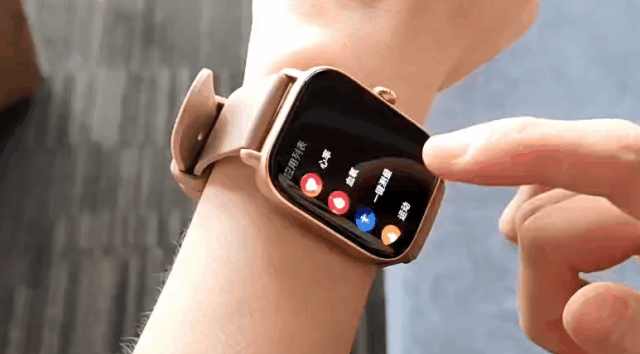 The GTS3 has been upgraded to 24-hour intelligent blood oxygen monitoring, and the device will automatically monitor blood oxygen saturation when the user is continuously quiet.
At the same time, in order to save everyone the time spent on multiple measurements, the Yuewo GTS3 has added a one-click measurement function. This feature simultaneously measures heart rate, oxygen saturation, stress, respiration rate, heart health and many other key physical health data in a 1-minute period. All-round data? Take it, you!
The GTS3 also supports 24-hour heart rate monitoring, which is very friendly for many friends who care about heart health and occasionally feel that their heart rate is out of even.
After measuring, I found that my resting heart rate was a little low, so I should pay more attention to it in the future.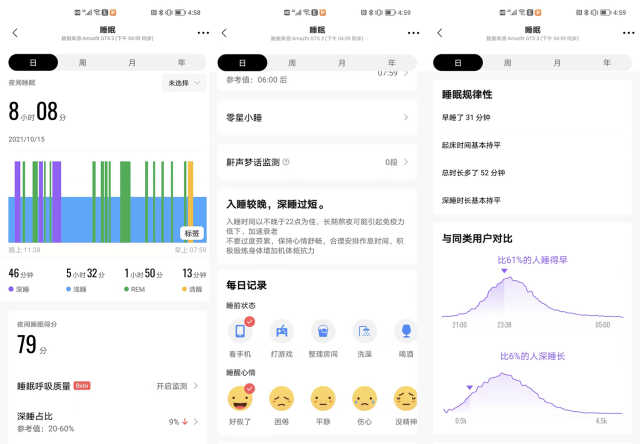 It can not only display the monitored data with charts, but also have abnormal heart pulse warning to protect the user's health.
In addition, the GTS3 is also fully equipped with sleep monitoring, breathing training, and girls' menstrual cycle.
Zepp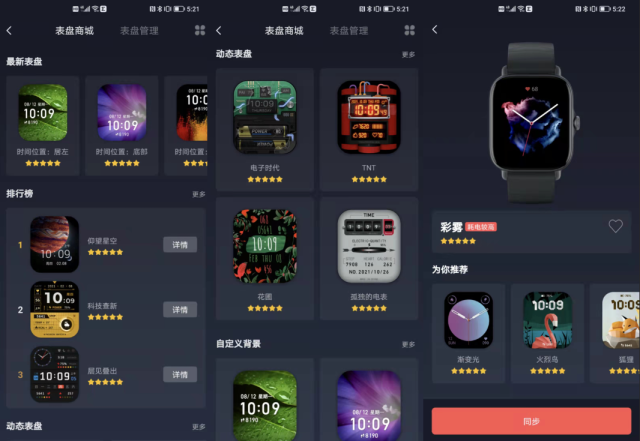 OS OS life experience is all inclusive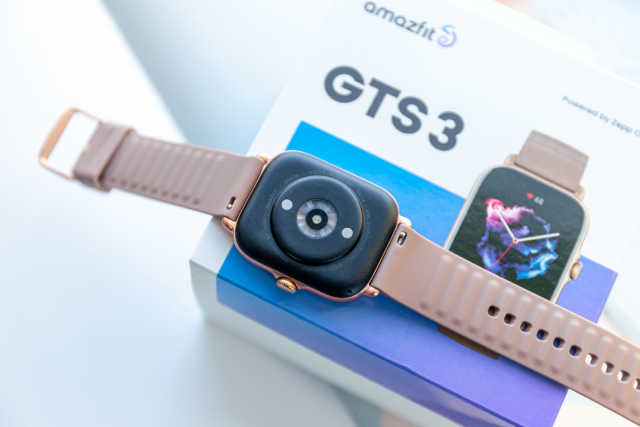 When many people buy a smart watch, they will always be entangled in the length of its battery life.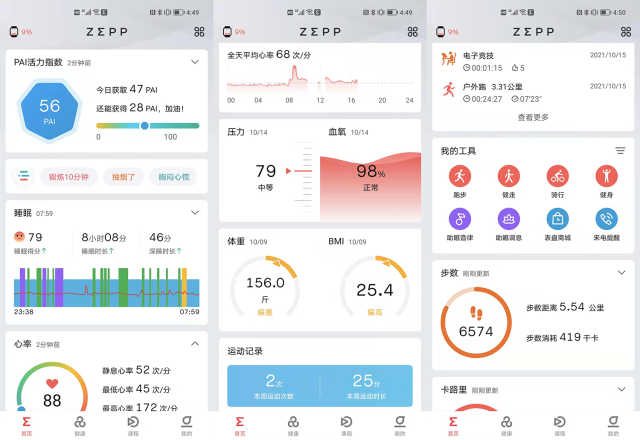 The author's previous watch, the experience of charging it once a day is very painful. I have been using the YueI GTS3 for three days, during which I mainly experience product functions, monitor blood oxygen and run, etc., using live wallpaper, its power will be from 44% to 10% when it is turned on, which is very "terrifying"! Of course, if it is used lightly, there will be a longer battery life!
Every time I want to charge, I look at its remaining power, and I have the idea that "it is not too late to charge tomorrow". Looking at this situation, if you turn down its brightness, it is not a big problem to stick to it for another day.
Long battery life thanks to Huami Technology's self-developed ZeppOS native smart watch operating system blessing, of course, in addition to long battery life, YueI GTS3 also has many functions worth praise.
In practice, the control is very smooth, the UI interface design is very fine, and users can also install applications such as "drinking water record" and "calculator" according to their own needs. In addition, users can also customize personalized watch applets according to the ZeppOS platform to make their watches unique! Looking ahead, ZeppOS has a lot to offer.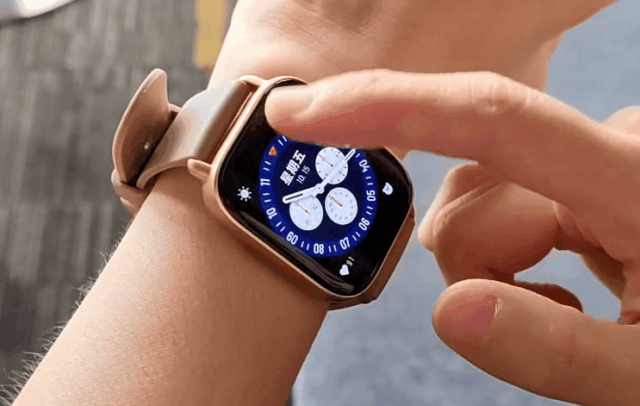 It is worth mentioning that even when pressing the physical key, the Yuewo GTS3 has made a different design, that is, gently press the list of outbound applications, and once long pressed, the list of motion options will be called.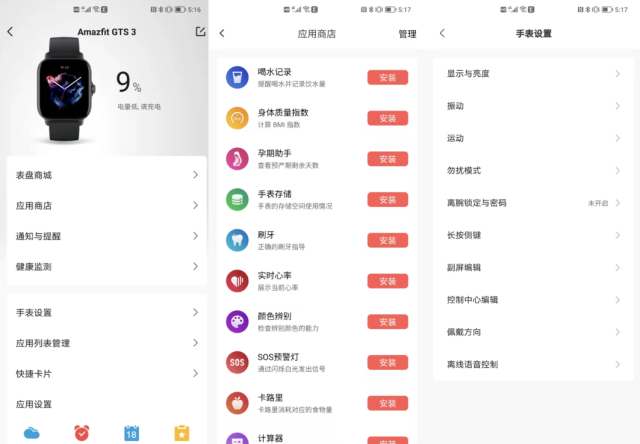 The Yuewo GTS3's watch face store is available in a variety of different watch styles, all of which are free to use. Users can adjust the settings according to their actual needs.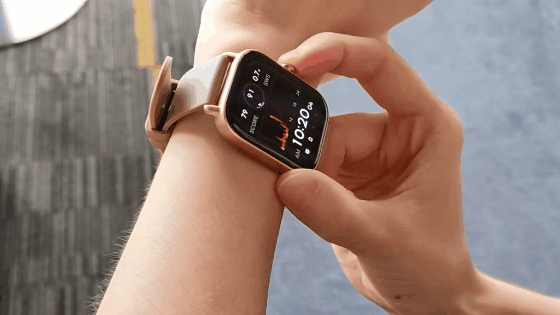 It also has a built-in NFC application function, which can directly swipe public transportation and access control cards, while the watch itself also supports WeChat and Alipay scan payment. The high-value design is also face-saving when paying.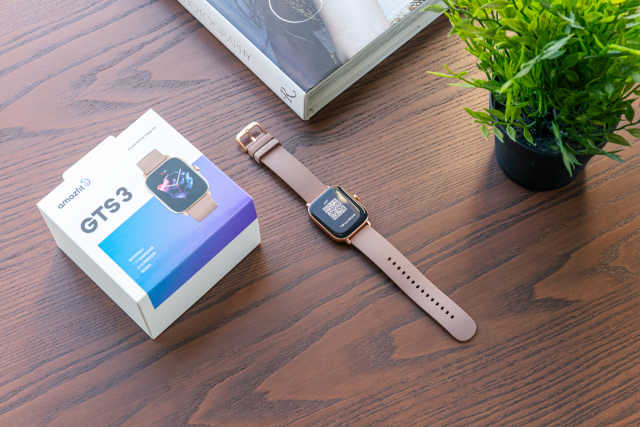 PConline Review Room Summary
After experiencing it for a while, I feel that the health monitoring and sports functions on the GTS3 are very comprehensive and meticulous, and thanks to the blessing of ZeppOS, the battery life and smoothness of the product have also been improved. In the price range of 1,000 yuan, YueI GTS3 is very good in all aspects, and it is a product with outstanding cost-effectiveness and quality-price ratio. If you have high demand for sports monitoring, health monitoring, the appearance and battery life of smart watches, then this YueI GTS3 within 1,000 yuan can be said – simply too fragrant!