There are various styles of stainless steel thermos cups, and the advent of the bouncing lid thermos cup makes everyone's eyes shine, and the humanized design and color matching make us fall in love with him deeply. The humanized design of the bouncing cover thermos cup is mainly for the bouncing cover, because many times in our lives, the problem that one hand can solve is never with two hands, and the design of the bouncing cover solves the problem that it is difficult for a hand to drink water.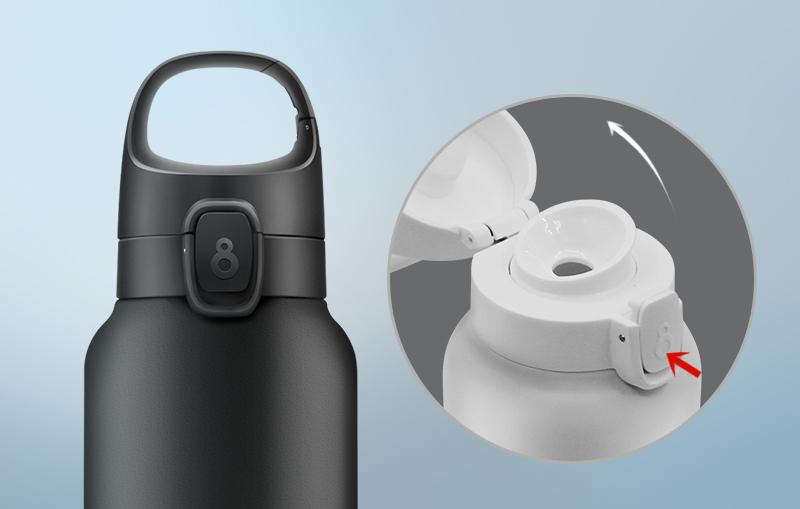 What are the benefits of a pop cap cup over a normal screw cap cup
Recootan series thermos flask, elastic cap design, easy to operate with one hand and drink in a variety of environmental conditions, with a safety lock can be firmly locked and automatically sealed by just a gentle dial, no need to worry about leakage caused by unintentional touch. The drinking nozzle adopts a 90-degree adjustable drinking water design, which meets the drinking habits of all kinds of people. The lid adopts the buckle design principle and can be hung on the backpack, belt and other positions, which is easy to carry. The material is made of medical grade 316 stainless steel, which has no harm to the human body, and the heat preservation time is up to 8 hours, and the cold preservation time can reach 16 hours.