This summer's cartoon print short sleeves must start Oh, age-reducing, cute and very versatile, cartoon print T-shirts have always been one of the favorite items of actresses out on the street, cute prints can indeed reduce age in place for many years, but also bring a full sense of childlike and vitality to the summer. Let's take a look with Honey Sister today to see how to match cartoon print short sleeves!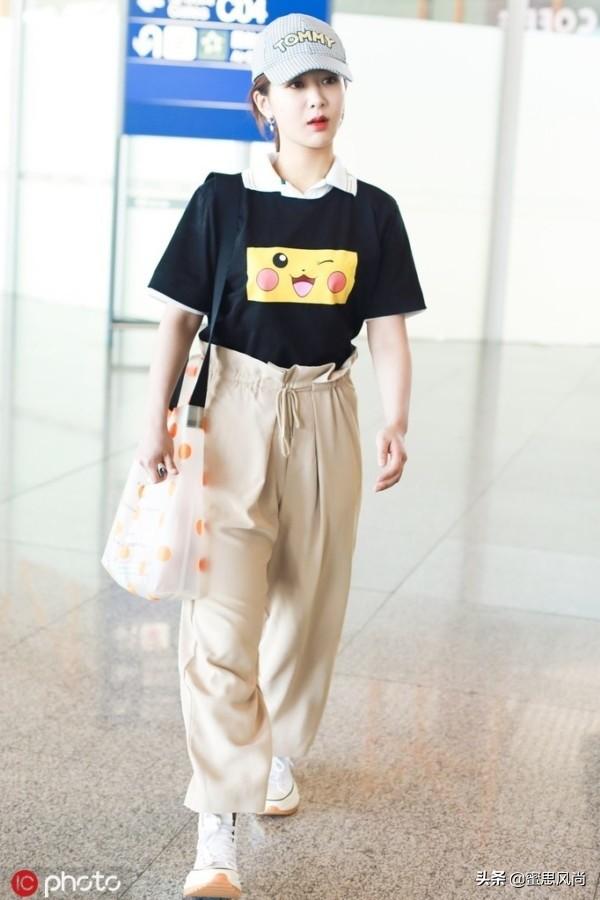 Liu Renyu's pink Hello Kitty print short-sleeved T-shirt is really full of campus goddess, with a lace-up denim short skirt with a sense of design, plus her sweet looks, it is simply 100 points cute!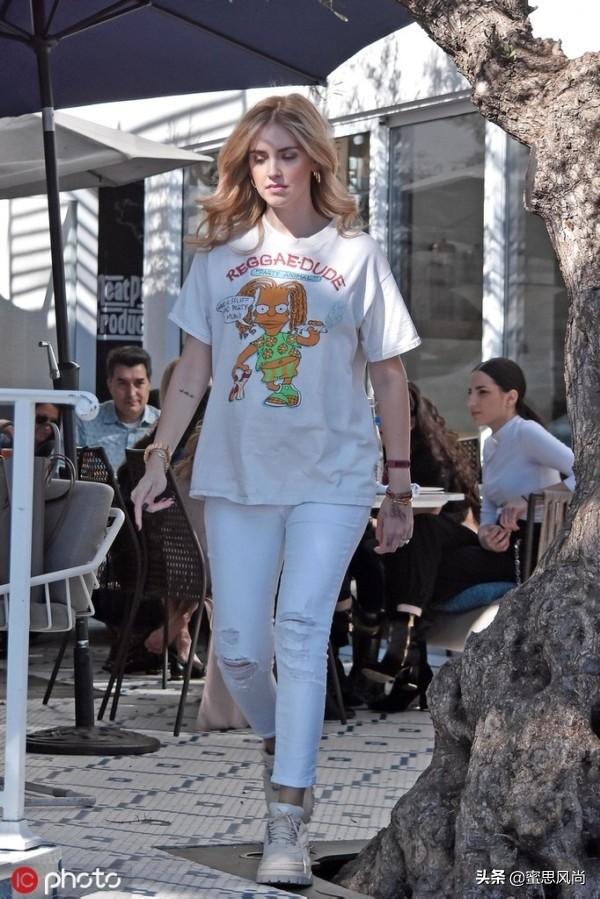 Jolin Tsai's usual daily wear is more trendy and cool, but this time her airport outfit gives people a bright feeling, changing the trendy cool outfit of the past, wearing a cartoon print short-sleeved T-shirt with wide-leg jeans, simple and handsome at the same time, but also revealing a touch of innocence and cuteness.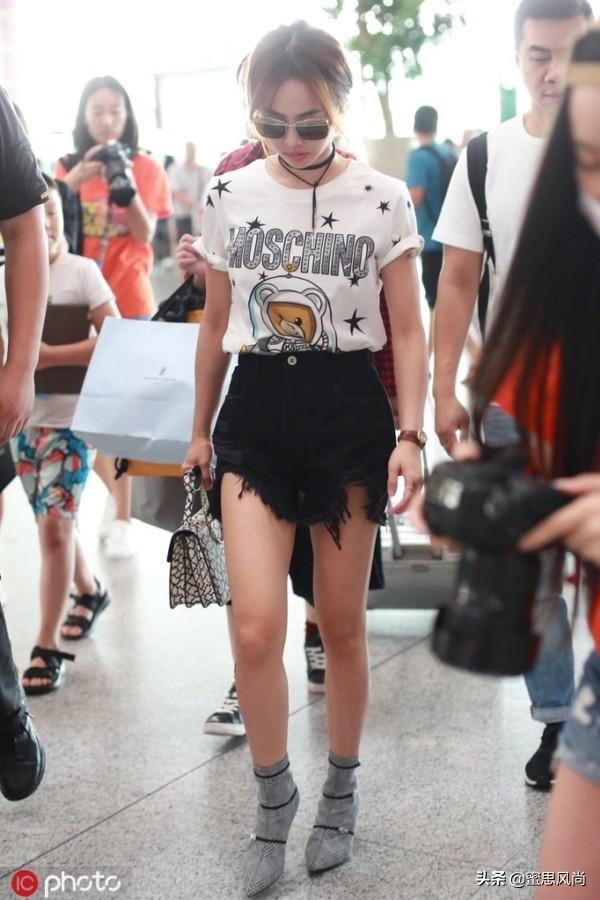 It seems that Jolin Tsai has a soft spot for cartoon short sleeves this summer, Jolin Tsai's Moschino bear print short sleeves are super popular, and many stars wear the same style. Cartoon T-shirts and denim shorts are a pair of versatile CPs in the summer, and anyone can hold them.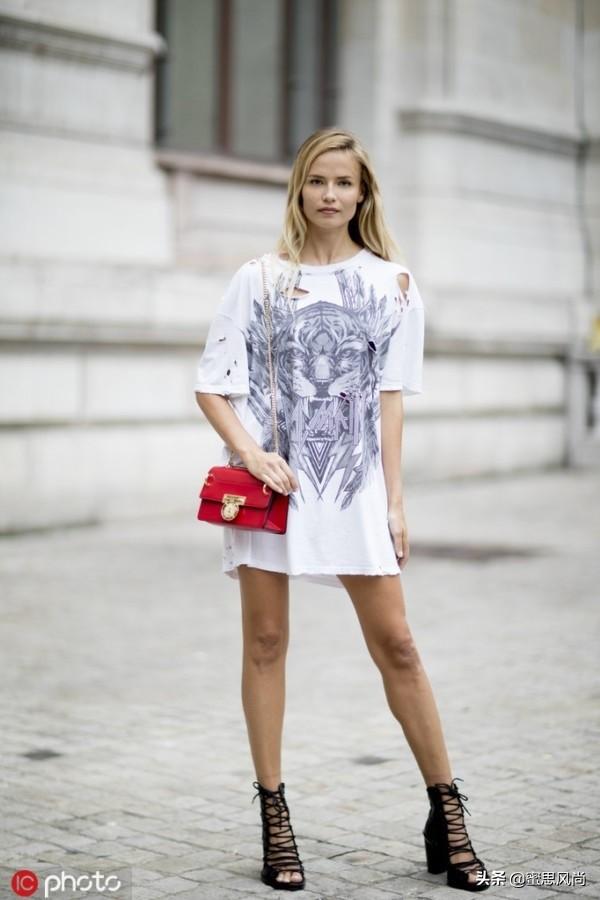 Supermodel Hanne Gaby Odiele seems to wear illustrations on her body, the gradient blue is like watercolor, which is very comfortable to see, and the color is also very suitable for summer wear, with super shorts, cool and long legs.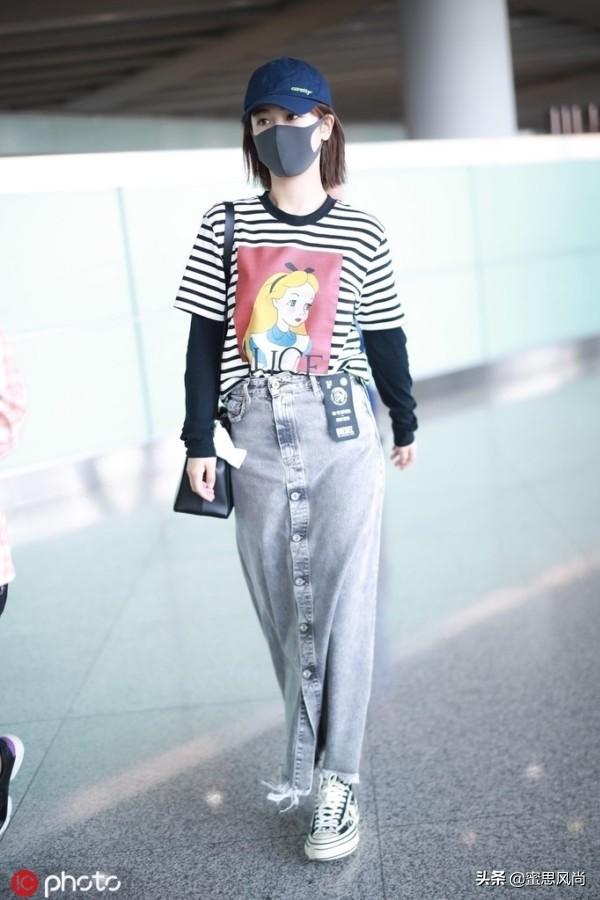 Qiao Xin is wearing this funny cartoon print T-shirt with black skinny leg pants, black short sleeves with black pants is the safest match, and black is very thin, this pants looks ordinary, in fact, there are highlights, the highlight is the super long pant legs, is it very good-looking.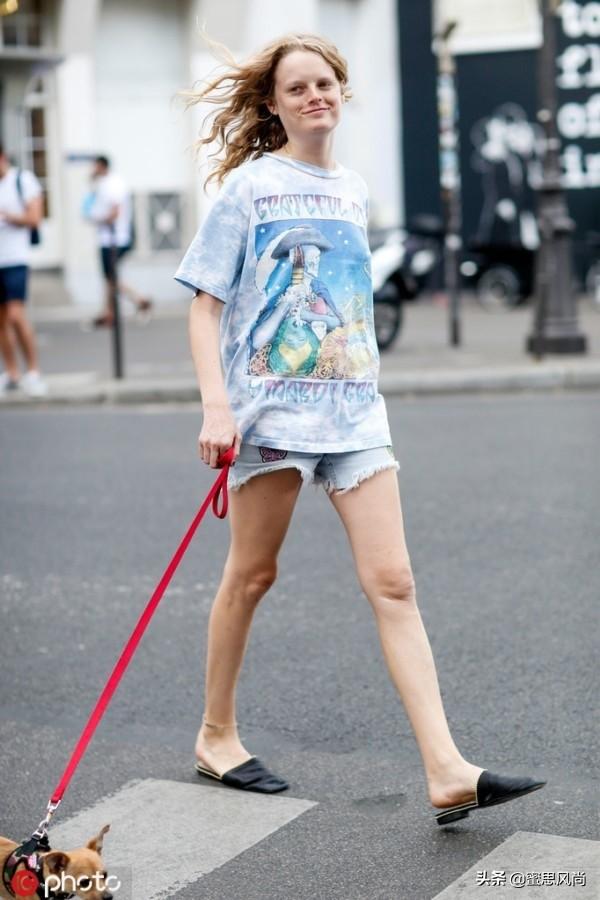 Tong Liya's LOOK is very careful, with cartoon print T-shirt inside the strap pants, the cartoon bear on it has a sense of both visual and sticking out, mysterious and cute, suspenders + cartoon print short sleeves are very age-reducing.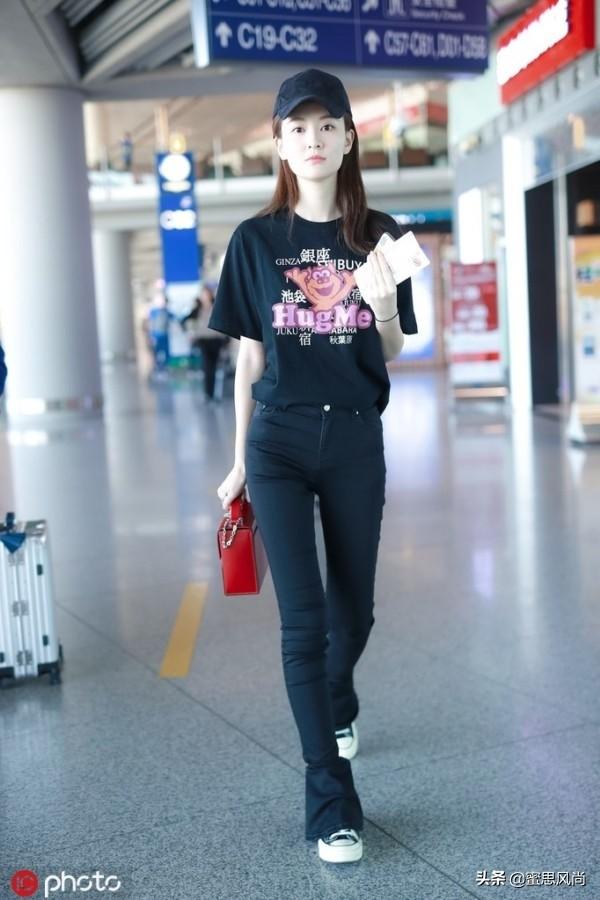 Yang Zi's fake two-piece striped T-shirt is now in vogue, both versatile and stylish. And the striped element is a popular element that appears very often on summer T-shirts, and it is full of personality with long denim skirts.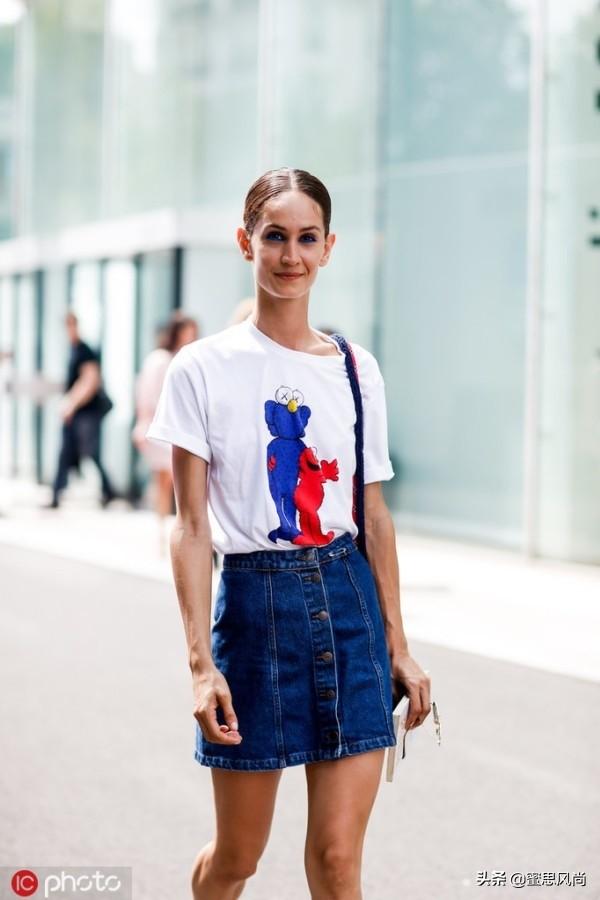 Since the release of the movie "Pikachu", there will be many kinds of Pikachu peripheral items. Yang Zi's Pikachu print short sleeves are very eye-catching and cute from the color to the pattern, and the girls should be irresistible! And this short-sleeved collar is designed as a polo neck, and the white and black panels make the whole T-shirt look full of personality.
Of course, there are also cooler cartoon prints, such as a tiger or lion, printed on a T-shirt to go out of the street domineering, very aura. If it is this mid-length model, it can be worn directly as a dress, which shows both leg length and fashion.
Girls who like personality can choose funny cartoon prints, which are more personalized and quite grounded.
Sesame Street elements are too popular this year, Sister Honey also likes it, pure white T-shirt printed with a basket of red Sesame Street dolls, simple and versatile and not complicated, is it hard to put down.
The cartoon pattern is printed on the T-shirt and then put on the body, bringing a full sense of vitality to the summer. At the same time, it can also allow you to instantly achieve the effect of reducing age~ What are you waiting for? Stock up on a few cartoon t-shirts!