with threads; 4 strands of cashmere purple
with needles; 2.2 Hiroshima
Size; THE NECK CIRCUMFERENCE IS 44CM, THE CHEST CIRCUMFERENCE IS 28CM*2, THE LENGTH OF THE DRESS IS 41CM, AND THE SKIRT IS CLOSE TO 120CM.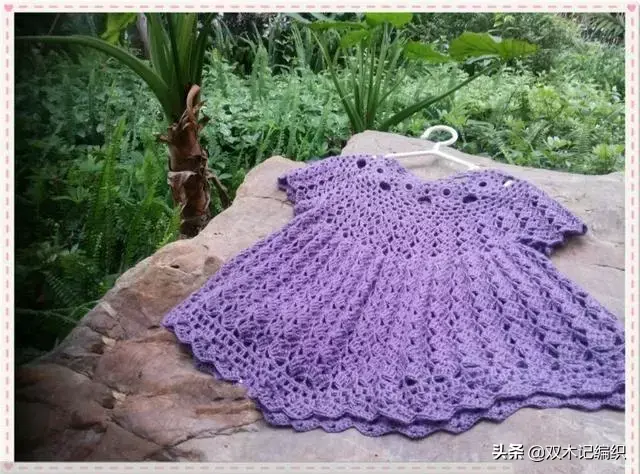 THE MODEL IS ABOUT 90CM TALL, BUT A LITTLE LONGER HOOK AT THIS SIZE IS ALSO SUITABLE FOR GIRLS AROUND 110CM.
Illustrate; Unit flowers are put together one by one,
6CM diameter after unit flower washing (diagonal distance between two dog teeth)
Press 4446 to connect the unit flower,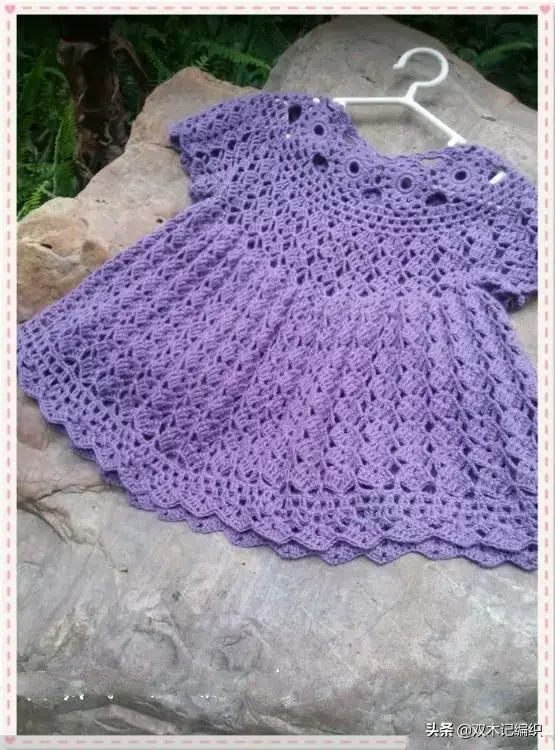 4 sets of shell posterior circle (6 shells armpit plus 1 shell) into sleeves and continue 2 sets of shells to end sleeves,
After the circle, press 1+1 to add flowers after 8 sets of shells, and the bottom of the hook ends the body.