In the fashion industry, it is common to hear the phrase "haute couture" clothing. So, what is "haute couture"?
On May 12, the Guangdong Standardization Association issued the first national "high-end custom women's wear" group standard, which clearly defines the term and makes clear provisions on the development of the industry, including clear indicators for the style, fit, style, lining, accessories, craftsmanship, and provenance of clothing. The group standard was jointly drafted by Guangzhou Greater Bay Area Modern Industry Development Research Institute, Shenzhen Yinger Fashion Group Co., Ltd., Guangzhou Inspection Testing and Certification Group Co., Ltd., Shenzhen Yien Garment Co., Ltd., and Shenzhen Gezhongge Garment Co., Ltd.
The industry believes that the implementation of this group standard is conducive to promoting and standardizing the customized operation of high-end women's clothing, and has a positive and far-reaching impact on women's high-end clothing consumption.
Brand clothing launched a new service of "haute couture"
Urban women are the main group of clothing consumers. According to relevant data, the size of China's women's wear market is currently about 1 trillion yuan / year. Among them, the proportion of high-end women's wear has increased year by year, reaching 23% in 2020, mainly high-end dresses, dresses, suit suits, casual wear, professional wear, etc. produced with textile fabrics as the main raw materials.
With the expansion of the scale of the high-end women's wear market and the upgrading of women's consumption, people have developed from wearing "fit" to pursuing personalization, originality, distinctiveness and taste, and the service of "high-end customization" has also been introduced into China from overseas. Shenzhen Ying'er Fashion Group, a leading domestic women's clothing production enterprise, has captured this new trend and taken the lead in launching high-end customized business methods and services that can meet consumer demand. Subsequently, other brand companies joined the field.
"Haute couture" clothing is expensive and varies widely, from a few thousand yuan to several million yuan per piece, and the embroidery series generally ranges from 100,000 yuan to 200,000 yuan.
"The so-called high-end customization is not only tailor-made in the traditional sense, but also includes the use of high-end raw materials, designer's distinctive personality design and sophisticated production technology, to meet the customer's requirements for the style, shape, style, lining, accessories, craftsmanship, provenance and other requirements of clothing, personalized production and provide relevant evidence." According to the person in charge of the drafting of the group standard, there is currently no corresponding national standard for high-end customized women's clothing in China; The women's wear standards implemented by the industry, including national standards and industry standards, are applicable to general products, and cannot meet the product characteristics and business service requirements of high-end customized women's clothing.
In practice, some customers and manufacturers have differences and disputes due to different understandings of high-end customization. In this context, some women's clothing brand enterprises and related institutions jointly established a drafting group, widely solicited the opinions of enterprises and consumers, and compiled the group standard of "high-end customized women's wear", which was released by the Guangdong Standardization Association.
After the design draft is confirmed, the sample clothes are first made and tried on before production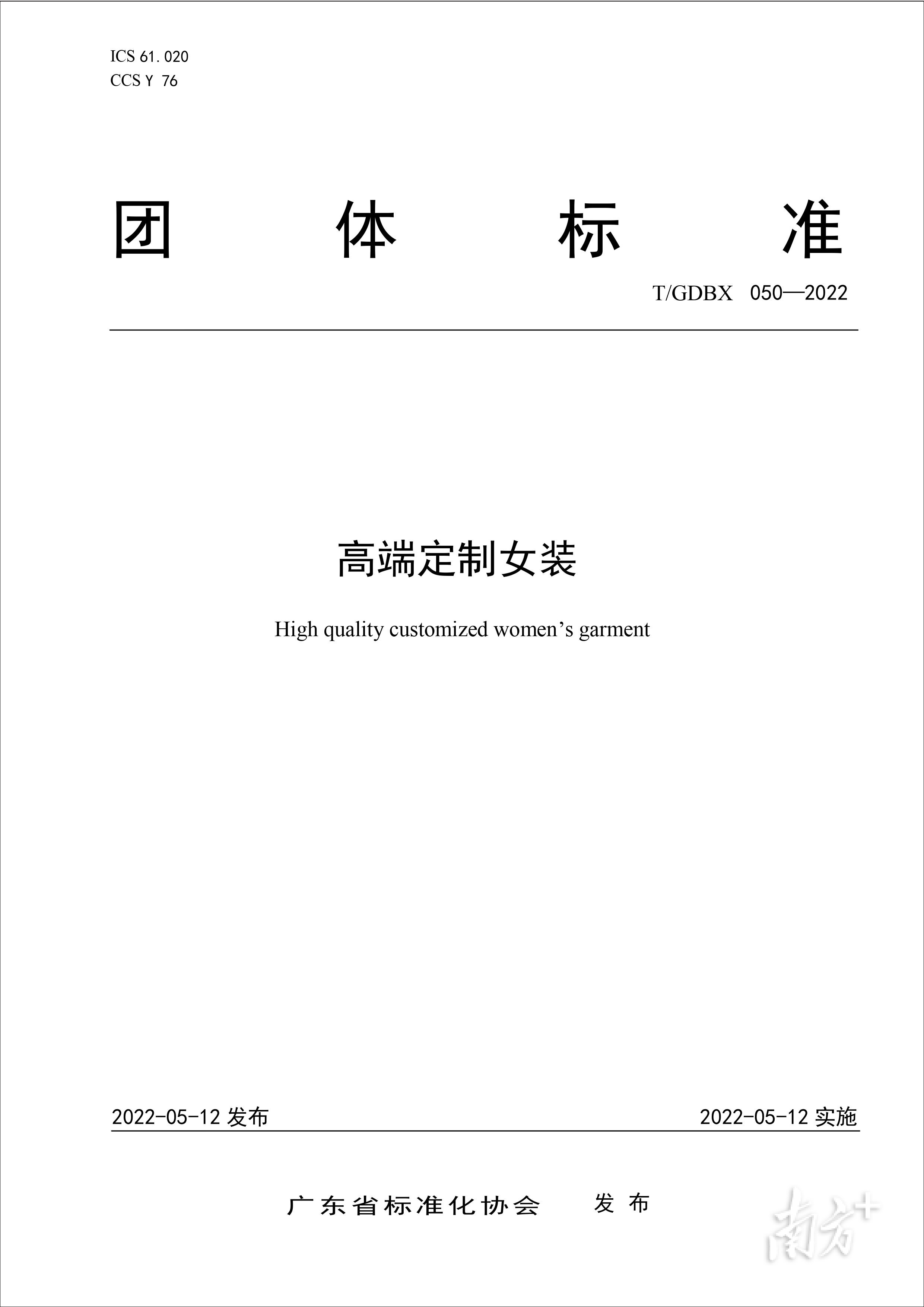 The group standard stipulates technical requirements for high-end customized women's clothing from four aspects: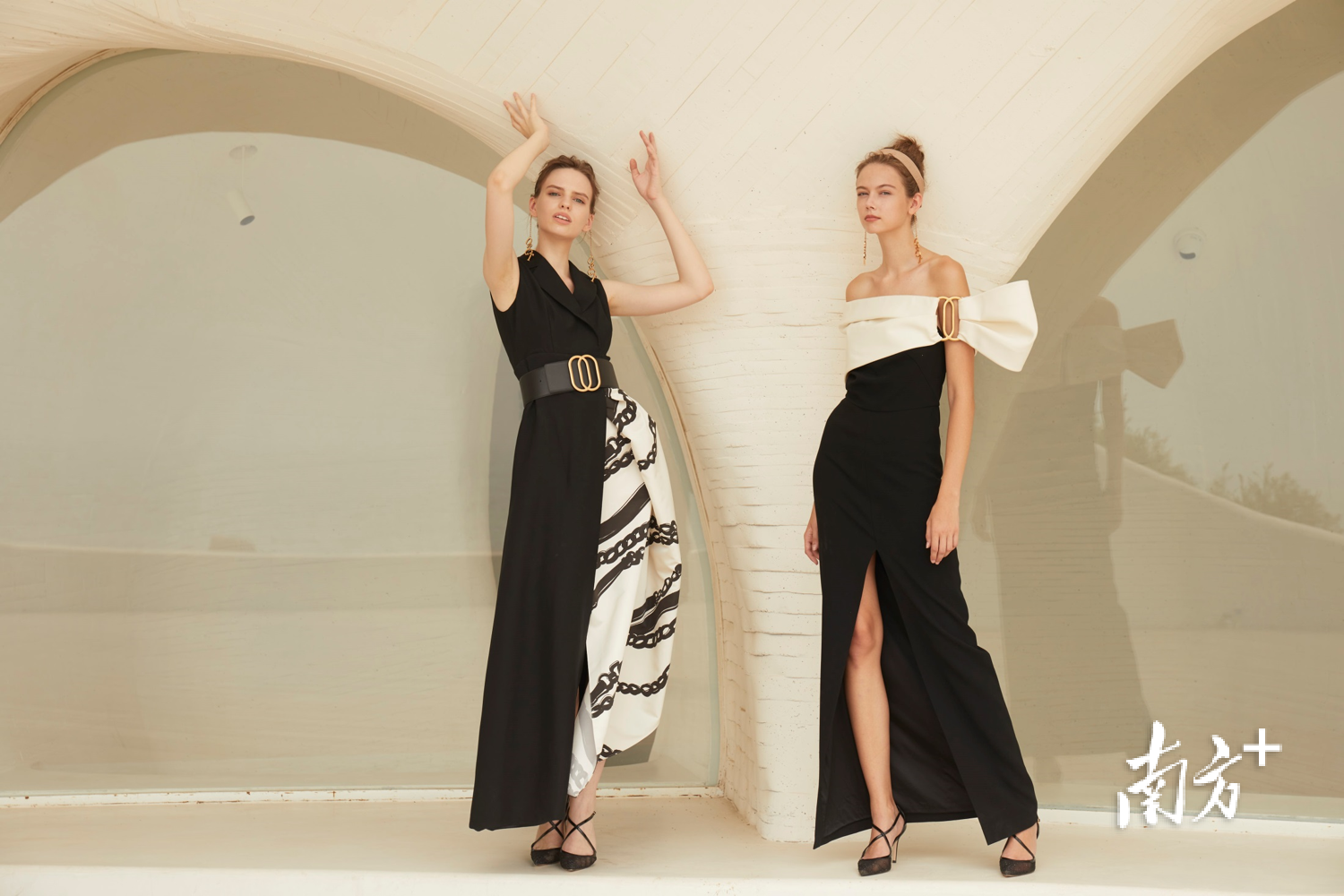 First, traceability requirements.
Planning the origin, brand, supplier, designer identity and process characteristics of high-end custom women's clothing raw materials can be traced and evidenced to determine the fashion and high-end nature of product design.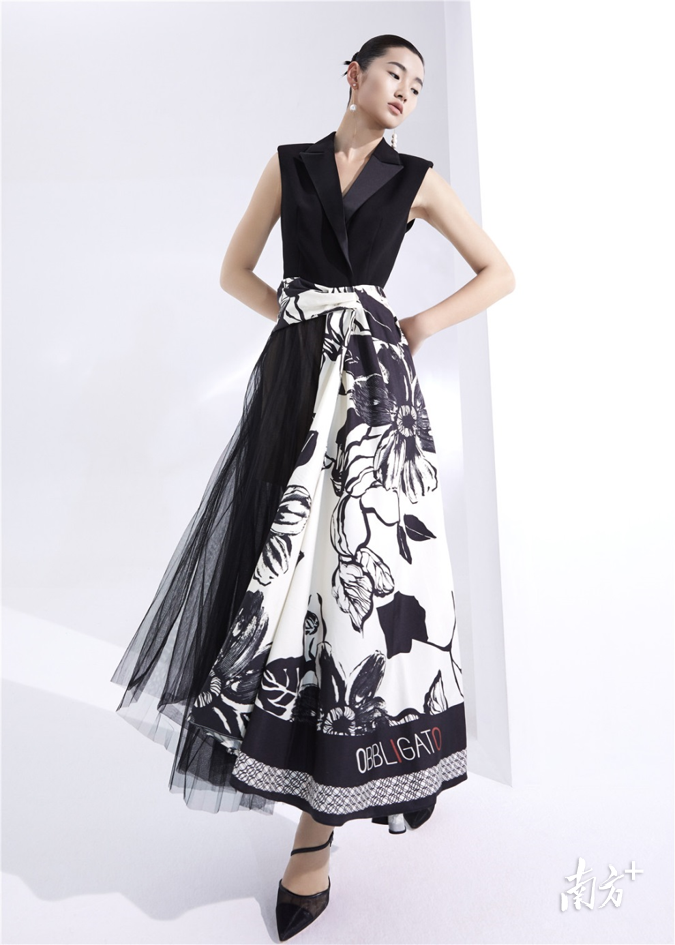 The second is service requirements.
The service methods of high-end customized women's clothing are generally divided into two ways: customized according to samples or one-to-one personalized service, and their operating procedures, requirements and evaluation methods are specified respectively. Among them, one-to-one personalized service requires the designer to design and make drawings and customers to determine the plan before production, and then make white blank samples, try them on, and put them into production.
The third is customized technical requirements.
In the development of high-end customized women's wear business services, it is necessary to ensure product quality level, customer information security, production capacity and meet the individual needs of customers.
Fourth, quality requirements.
The appearance quality of each product category shall meet the requirements of superior products stipulated by the corresponding national standards and industry standards.
Combined with daily consumer feedback, the group standard also improves and innovates the test methods of light fastness, sweat composite color fastness, seam performance, and yarn slip, so that the test results are more in line with the actual use of consumers.
The expert group review believes that high-end custom women's clothing is a new business and consumption activity, representing that China's garment industry is developing in the direction of high quality and high-grade, and the release and implementation of this group standard provides technical support and specifications for the operation and consumption of high-end custom women's clothing in China, which will effectively promote the development of this new fashion and new format.
【South+Reporter】
Ou Zhikui
【Author】 Ou Zhikui
【Source】 Southern Press Media Group South + client