: Click "
China Quality News Network
↑ Free subscription
People to middle age
Thermos cup, goji berries
These topics
It is often hotly discussed in circles
30 batches of thermos flask quality is qualified
On August 9, the Shanghai Municipal Bureau of Quality and Technical Supervision announced the results of the 2018 Shanghai Thermos Cup Product Quality Supervision Spot Check (the second batch).
This time, a total of 30 batches of thermos flask (stainless steel, glass) products were randomly inspected, and after inspection,
Non-conforming 0 batches
。
Spot check criteria
GB 4806.5-2016 "National Food Safety Standard – Glass Products"
GB 4806.9-2016 "National Food Safety Standard: Metal Materials and Products for Food Contact", etc.
Inspection items
Sensory, arsenic (As), cadmium (Cd), lead (Pb), chromium (Cr) and nickel (Ni), etc.
In 2018, Shanghai thermos flask (stainless steel, glass) product quality supervision spot check the list of products and enterprises that meet the standards
serial number
Product name
trademark
Specifications and models
Date of manufacture/lot number
Production single enterprise (nominal)
1
Stainless steel vacuum flask
pattern
350 ml
January 09, 2018
Zhejiang Xiongtai Household Products Co., Ltd
2
Only love eternal series simple cup 400ml
Astar
RWS40B3Q-J
November 10, 2017
Zhejiang Aishida Electric Co., Ltd
3
Only love eternal series · easy to open cup 480ml
RWS48B3Q-Y
October 20, 2017
4
Stainless steel vacuum insulation cup
Tiger
MMP-A30C
2018-03-16
Shanghai Husheng Electronic Appliance Co., Ltd
5
Bonda-Shangpin Vacuum Bachelor Cup
Bonda
BDA81-C32
December 16, 2017
Zhejiang Bangda Antai Industrial Co., Ltd
6
Multi-Signature Cup (LHC4016O)
Le buckle buckle
LHC4016O
180122
Shanghai Lekou Lekou Trading Co., Ltd
7
Handle Mug (LHC4121)
/
180125
8
Bonda – Car Vacuum Cup
BDA83-C42 420ml 52mm
2017-08-10
9
Straw thermos cup
Bellehin
260ml
Zhejiang Youshi Industry and Trade Co., Ltd
10
High vacuum insulation direct drinking cup
bobo
350mL
20170704
Meishike (Kunshan) Household Products Co., Ltd
11
Children's stainless steel thermos flask
Vine
B148-4 600ml
20180101
Zhejiang Huangting Cup Industry Co., Ltd
12
High vacuum insulation straw cup
20170628
13
Middle school children vacuum and keep warm learning cups
Miffy
MF-3235#
Guangzhou Xinli Industrial Co., Ltd
14
Children's double-layer insulation cold school drinking cup
Baby Bombe
BX1513 400ml 13oz
20171024
Taizhou Bangbei Baby Products Co., Ltd
15

Lightweight stainless steel vacuum cup
MMZ-A35C
November 09, 2017
16
Fuguang Xingli vacuum cup
Rich light
KAZ1025-700T
08 November 2017
Anhui Fuguang Industrial Co., Ltd
17
Silod
320ml
April 3, 2018
Shanghai Slede Stainless Steel Products Co., Ltd
18
Stainless steel vacuum car cup
Vientiane
HVC1161-400(R10)
April 12, 2018
Shanghai Hongchen Houseware Co., Ltd
19
Langjun stainless steel vacuum cup
Water
SM-6841-036
20180321
Shanghai Shimizu Daily Products Co., Ltd
20
300ml
January 17, 2018
21
Horse to success crystal embossed thermos cup
Zhejiang Baofini Cup Industry Co., Ltd
22
Bonda Tiffany glass

DBLA31-C30
23
400ml glass
EBV005
Shanghai Guanqiao Industrial Co., Ltd
24
Casifi glass
1pcs/box (350ML)
2018-04
Yongkang Bullet Industry and Trade Co., Ltd
25
OPUS double stainless steel vacuum insulated bird cup
500ml
Zhejiang Wuyi Shanhe Industry and Trade Co., Ltd
26
Enjoy the thermos cup
LW-420-36
2017.11.7
Zhejiang Hals Vacuum Ware Co., Ltd
27
Colorful Mug (LHC402OB)
2017.10.22
28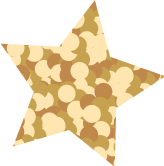 Bidder Rabbit double-layer vacuum flask
2017.10.16
Shenzhen Changpeng Global Industry and Trade Co., Ltd
29
Camo-colored ultra-lightweight thermos cup
WFZ1013-480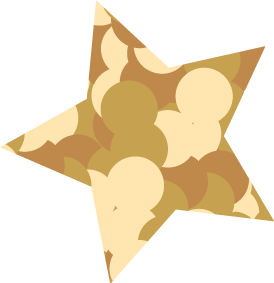 2017.12.8
30
Sweet cat vacuum cup
WFZ1043-300
Don't be greedy for cheapness
01
When choosing stainless steel insulation containers, do not be greedy for cheapness.
Products that are too cheap, or the quality of raw materials is relatively poor, or quality management is relatively weak.
It is recommended to buy products with moderate prices and reliable quality.
02
When purchasing, it is necessary to look at the product label, manufacturer address, contact information and whether the relevant certification has been obtained.
Whether the product instruction manual or label indicates the product use method, precautions for use, etc.
Stainless steel thermos cup should not be used for tea
Stainless steel insulation containers should not be used to make tea, and should not store acidic foods.
Stainless steel thermos cup brewing green tea will accelerate the loss of tea polyphenols, and if it is used to brew acidic foods such as lemonade or fruit juice, it will cause the inner tank of stainless steel thermos cup to migrate heavy metals.
Do not brush the inner tank surface of the insulation container with a steel wire ball when cleaning.
For stains that are difficult to remove, they can be rinsed with a neutral detergent, or washed with diluted table vinegar, and the washing time should not be too long, so as not to destroy the passivation film.
03
When using a thermos flask, children should never put hot water that is too hot.
Children lack prediction of scald risk and need to be used under the guidance and management of adults to avoid burns.
Text editing/feathering
Art Editor / Mizukawa
Source: China Quality News Network
Stainless steel vacuum flask
Stainless steel vacuum flask
pattern
pattern
pattern
pattern
Astar
Zhejiang Aishida Electric Co., Ltd
Tiger
Shanghai Husheng Electronic Appliance Co., Ltd
Bonda
Zhejiang Bangda Antai Industrial Co., Ltd
Zhejiang Bangda Antai Industrial Co., Ltd
Le buckle buckle
Shanghai Lekou Lekou Trading Co., Ltd
Shanghai Lekou Lekou Trading Co., Ltd
/
/
/
/
/
/
/
/
/
/
/
/
/
/
bobo
350mL
Meishike (Kunshan) Household Products Co., Ltd
Rich light
Rich light
Anhui Fuguang Industrial Co., Ltd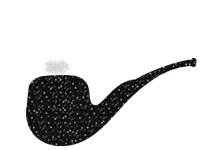 Anhui Fuguang Industrial Co., Ltd
Silod

:点击"
Shanghai Slede Stainless Steel Products Co., Ltd
01
02